Under the settlement agreement, reached Tuesday, Omnicare does not admit liability. The agreement still needs to be approved by the Department of Justice and federal court, Omnicare said in a Securities and Exchange Commission filing Wednesday.
"Omnicare continues to deny that there was any wrongdoing," Patrick Lee, vice president of investor relations at Omnicare, said in a statement to The Associated Press.
"The company agreed to settle the matter in order to avoid continued litigation and to focus on its mission of helping to ensure the health of seniors and other patient populations in a cost-effective manner," Lee said. "Omnicare is committed to ensuring that it remains in strict compliance with all applicable laws, regulations and standards in each of the markets and jurisdictions in which it operates."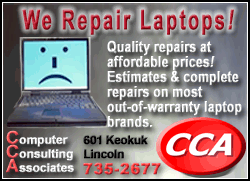 The settlement is the result of a lawsuit filed in federal court in Cleveland in 2010 by an Ohio pharmacist named Donald Gale who worked for Omnicare from 1993 until 2010, his attorneys say.
Gale, who stands to get between 25 and 30 percent of the settlement -- or up to $36 million -- accused Omnicare of violating the federal anti-kickback statute, which prohibits anyone from lying in applications for benefits under a federal health care program, such as Medicare.
The lawsuit accused Omnicare of giving steep discounts for prescription drugs to nursing homes for some Medicare patients in exchange for the referrals of other patients at higher prices paid for by the federal government.