Mission Mart launches refocused Thanksgiving initiative in Lincoln

Send a link to a friend
[October 18, 2013] BLOOMINGTON -- Home Sweet Home Ministries, which operates the Lincoln Mission Mart, is launching its 96th year of community outreach at the holidays with a new focus and expanded efforts. "Give Thanks" is the organization's new brand for its efforts during Thanksgiving. Home Sweet Home asks people in the area to join in celebrating the 2013 holiday by sharing their thankfulness with the hungry and homeless.
In particular, the organization is expanding its emphasis on the Lincoln and Logan County area through a partnership with Open Arms Christian Fellowship. The new Home Sweet Home "Turkey Cards" will be on sale at the Lincoln Mission Mart. Each card can be purchased for $2, the price of a hot Thanksgiving meal, and 100 percent of the proceeds will be given to Open Arms to support their work with feeding the hungry in Lincoln.

"Thanksgiving is the woven into the fabric of Home Sweet Home," explained Mary Ann Pullin, chief executive officer of Home Sweet Home Ministries. "Billy Shelper, founder of Home Sweet Home, opened our doors for the first time on Thanksgiving Day in 1917. He understood that the hungry in our community needed to feel that they had a home and a meal to share with family on this special holiday."

Matt Drat, development and community relations manager, added: "Home Sweet Home has been part of the Lincoln business community for quite some time now, and our support of those in need in our community there is consistent with our desire to be a partner with those who are reaching out to the hungry and hurting,"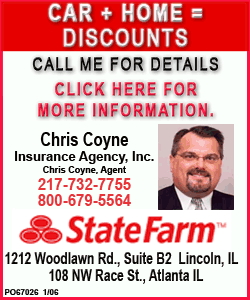 Home Sweet Home has also launched a new website, www.givethanks2013.org, with information about this year's campaign, needs and special collection activities.
Home Sweet Home Ministries is a 501(c)(3) nonprofit, nondenominational Christian organization serving homeless and low-income individuals and families in the Bloomington-Normal area since 1917 through a variety of programs. Home Sweet Home operates the Mission Mart thrift stores in Bloomington and Lincoln. The organization provides numerous services 24 hours daily, 365 days a year. For more information, visit www.hshministries.org.