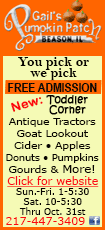 Today's highlight in history:
On Oct. 24, 1962, a naval quarantine of Cuba ordered by President John F. Kennedy went into effect during the missile crisis; the blockade was aimed at interdicting the delivery of offensive weapons to the island.
On this date:
In 1537, Jane Seymour, the third wife of England's King Henry VIII, died 12 days after giving birth to Prince Edward, later King Edward VI.
In 1648, the Peace of Westphalia (west-FAY'-lee-uh) ended the Thirty Years War and effectively destroyed the Holy Roman Empire.
In 1861, the first transcontinental telegraph message was sent by Chief Justice Stephen J. Field of California from San Francisco to President Abraham Lincoln in Washington, D.C., over a line built by the Western Union Telegraph Co.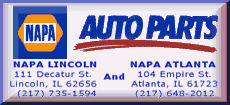 In 1901, widow Anna Edson (correct) Taylor became the first person to go over Niagara Falls in a barrel.
In 1939, Benny Goodman and his orchestra recorded their signature theme, "Let's Dance," for Columbia Records in New York. Nylon stockings were first sold publicly in Wilmington, Del.
In 1940, the 40-hour work week went into effect under the Fair Labor Standards Act of 1938.
In 1945, the United Nations officially came into existence as its charter took effect.
In 1952, Republican presidential candidate Dwight D. Eisenhower declared in Detroit, "I shall go to Korea" as he promised to end the conflict. (He made the visit over a month later.)
In 1972, Hall of Famer Jackie Robinson, who'd broken Major League Baseball's color barrier in 1947, died in Stamford, Conn., at age 53.
In 1987, 30 years after it was expelled, the Teamsters union was welcomed back into the AFL-CIO. (However, the Teamsters disafilliated themselves from the AFL-CIO in 2005.)
In 1989, former television evangelist Jim Bakker (BAY'-kur) was sentenced by a judge in Charlotte, N.C., to 45 years in prison for fraud and conspiracy. (The sentence was later reduced to eight years; it was further reduced to four for good behavior.)
In 1991, "Star Trek" creator Gene Roddenberry died in Santa Monica, Calif., at age 70.
In 1992, the Toronto Blue Jays became the first non-U.S. team to win the World Series as they defeated the Atlanta Braves, 4-3, in Game 6.
In 2002, authorities arrested Army veteran John Allen Muhammad and teenager Lee Boyd Malvo near Myersville, Md., in connection with the Washington-area sniper attacks.