---
---
Also check under Free and Lost & Found.
---
Great News! Miley has been found!
She is back home safe and sound with her family.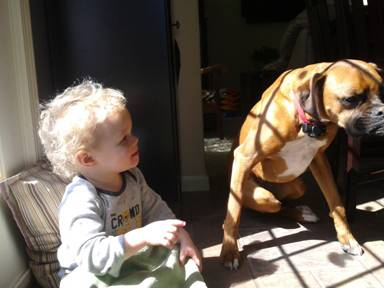 MILEY lost in Kickapoo park
Brown boxer with a little bit of white under neck...BLACK FACE
Red shock collar about 3 yrs.
Old Super friendly
Thank You!!!
217-202-4719

Send a link to a friend
---
Missing Kitten
Missing, in Tremont Pk. area ,5 mo. male neutered kitten - grey/black and white. 'Pip' needs medicine - sick eyes and runny nose. Please call 871-4447.
---