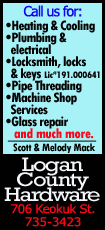 It's merely a down payment.
JPMorgan still faces heavy financial burdens. The bank has set aside $23 billion to cover legal costs -- and it may need it all.
In a statement Friday night, JPMorgan called its latest settlement an "important step" toward resolving allegations over mortgage-backed securities it sold. The $5.1 billion would resolve federal claims that it misled Fannie Mae and Freddie Mac about risky home loans and securities they bought before the housing market collapsed.
Fannie and Freddie were rescued in a taxpayer bailout in 2008 as they sank under the weight of mortgage losses.
Between 2005 and 2007, JPMorgan sold $33 billion in mortgage securities to Fannie and Freddie, according to their regulator. That was the second-most sold to Fannie and Freddie ahead of the crisis, behind only Bank of America. The securities soured after the housing bubble burst in 2007, losing billions in value.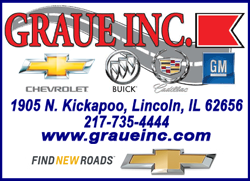 Fannie and Freddie own or guarantee about half of all U.S. mortgages, worth about $5 trillion. The two don't directly make loans to borrowers. They buy mortgages from lenders, package them as bonds, guarantee them against default and sell them to investors. This system helps make loans widely available to borrowers.
The Federal Housing Finance Agency, which oversees Fannie and Freddie, announced Friday's settlement with JPMorgan, the largest U.S. bank.
The deal is expected to be followed by a broader agreement with the Justice Department that's still being negotiated. Last weekend, JPMorgan reached a tentative deal with Justice to pay $13 billion.
The $13 billion tentative deal included $4 billion to resolve the FHFA claims. Even reduced by that amount, it would be the largest penalty the government has extracted from a company for actions related to the financial crisis. It's unclear when the broader agreement will be finalized.
The bank still faces local, state and federal investigations into its sale of the mortgage-backed securities. Most of the trouble stems from JPMorgan's acquisition of Bear Stearns in March 2008.
In September, JPMorgan agreed to pay $920 million and admit that it failed to oversee trading that led to a $6 billion loss last year in its London operation. That combined amount, in settlements with three regulators in the U.S. and one in Britain, is one of the largest fines ever levied against a financial institution.
In another case, the company agreed to pay a $100 million penalty and admitted that its traders acted "recklessly" with the London trades.
If that weren't enough, JPMorgan is tied up in litigation over the Bernard Madoff Ponzi scheme. JPMorgan has said it's responding to investigations by Justice and other regulators. The bank hasn't given details. But it has previously faced accusations that it and other banks ignored signs that Madoff was a con artist.
Edward DeMarco, the FHFA's acting director, said the settlement with JPMorgan "provides greater certainty in the marketplace and is in line with our responsibility for preserving and conserving Fannie Mae's and Freddie Mac's assets on behalf of taxpayers."
The FHFA sued 18 financial institutions in September 2011 over their sales of mortgage securities to Fannie and Freddie. The total price for the securities sold was $196 billion.