CLASSIFIED ADS
---
PUBLISHER'S NOTICE
Federal and state laws prohibit employment advertisements that express a discriminatory preference on the basis of race, age, sex, color, national origin, religion, handicap, or marital status.
Lincoln Daily News will not knowingly accept advertising for employment which is in violation of these laws. Our readers are informed that employment offerings advertised are available on an equal opportunity basis.
---
Part-Time Position available in professional office.
Must be mature, have excellent communication skills and basic computer knowledge.
Training will be provided.
Please e-mail inquiries to
kati.sheley@yahoo.com
---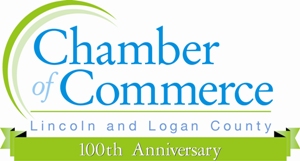 POSITION AVAILABLE
ASSOCIATE DIRECTOR
The Lincoln/Logan Co. Chamber of Commerce is seeking a highly organized, self-motivated professional to fill a fulltime administrative assistant position.
Responsibilities include membership recruitment and retention, event planning and marketing, identifying and securing sponsorships for events, along with volunteer recruitment and retention. This position requires working independently and in a team environment, and must have strong leadership skills.
The best candidate will possess excellent communication and computer skills, have experience with sales, event planning and/or program management, and/or a degree in a related field.
Please send cover letter and resume by November 1st to:
Andi Hake at chamber@lincolnillinois.com
or mail to:
1555 Fifth Street
Lincoln, IL 62656

NO PHONE CALLS, please.
---
Now Seeking resumes
for the position of a
Classroom Aide


I

mmediate opening for Head Start Individual Classroom Aide in Lincoln, Logan County. 16-20 hours per week M - Th. Individual must be able to provide one on one monitoring for a child with special developmental needs.

Assist with child's integration into daily classroom routine. Must be physically able to actively participate with the children in daily activities and lift 50 lbs. High School diploma or GED needed.

Must successfully pass DCFS background check. Paid holidays. Applications available at www.capcil.org.

Mail completed applications or resume to

Ellen Burbage, HR Director

1800 Fifth St

Lincoln, IL 62656 or

e-mail eburbage@capcil.org

by October 30, 2013.




AA/Equal Opportunity Employer. Minorities encouraged to apply.
---
GRAUE INC.
Here's a great opportunity
For the right person…
We have an immediate opening for
The position of Service Manager

Here's what we offer:
Quality Dealer Reputation
Clean well equipped
service department
Fully Trained Staff of technicians
Progressive Attitude toward Service
Competitive Compensation Plan

Benefit Package including
Heath Insurance Available
401 K Retirement
Dental
Sick and Personal Days

Here's what you need to offer:
Service Management
Experience preferred
Be a good communicator
Desire to help others to be productive
Computer skills a plus

Send your resume to
Graue Inc.
PO Box 100
Lincoln, IL 62656
Attn – Chris Graue
or email to:
chris.graue@graueinc.com

We will set up interviews once your
Resume has been reviewed
---
Part Time Field Underwriting
Assistant needed
Excellent people skills, ability to use automation, agriculture knowledge are required for consideration.
Job duties include conducting physical inspections of IL properties.
This will require access to vehicle for travel, ability
to enter information into automated system, basic understanding of building construction.
Send resume Attn:
Larry Cook, EVP
lcook@frontiermutual