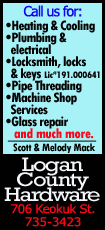 "Rumors" was written in 1988 and is considered Simon's first farce, a type of comedy that includes lots of action, a fast and furious plot line.

When asked why he chose "Rumors," Holden said: "I am very familiar with it, having seen it in a touring Broadway show, and have always enjoyed it. The show is a great actor's showcase and includes a really great set."

The action takes place in an upscale New York City suburb as four couples gather for a birthday party. The host is the birthday boy, but he never shows onstage. The couples talk about him, but he remains in an upstairs bedroom. Then a gunshot is heard, and the show is off to the races! While the guests wait for the police, rumors fly fast and furious about the gunshot that has wounded the unseen host.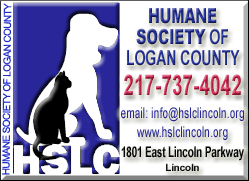 Neil Simon has written some of the most popular and enduring plays of the late 20th century. He began his career writing for television comedies, working with the likes of Woody Allen and Mel Brooks, giants of the comedy world. Simon went on to write "The Last of the Red Hot Lovers" and "Barefoot in the Park," Broadway hits that were later turned into movies. His most famous play may be "The Odd Couple," which was later adapted into a movie and a long-running television show.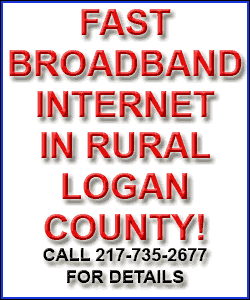 "Rumors" will be presented in the Johnston Center for Performing Arts on the Lincoln College campus Nov. 6-10. The Wednesday through Saturday shows will be at 7:30 p.m., and the Sunday show will be a 2 p.m. matinee.
Holden invites the public to come out and enjoy a fun show. He did mention that the show contains mature language.
Tickets are $8 for adults and $6 for students, with a $1 price for Lincoln College students. Tickets may be obtained at the box office the day of the show, or reserved by calling the office at 217-732-3155, ext. 280. The ticket office voice mail will open one week before the show.
For more information, Holden may be reached at 217-732-3155, ext. 276, or mholden@lincolncollege.edu.
[By CURT FOX]
Previous production

Lincoln College's 'Tempest' sets the stage for a great season - See more at: http://archives.lincolndailynews.com/2013/Oct/09/News/picturepage100913_TPST.shtml#sthash.eZFqFavy.dpuf
Lincoln College's 'Tempest' sets the stage for a great season - See more at: http://archives.lincolndailynews.com/2013/Oct/09/News/picturepage100913_TPST.shtml#sthash.eZFqFavy.dpuf
Lincoln College's 'Tempest' sets the stage for a great season - See more at: http://archives.lincolndailynews.com/2013/Oct/09/News/picturepage100913_TPST.shtml#sthash.eZFqFavy.dpuf