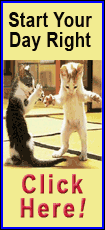 Tim Sloan, Wells Fargo's chief financial officer, said mortgage originations have slowed considerably since May, citing the spike in interest rates over the summer. The comments came during a presentation to analysts in New York.
Due to the decrease in mortgage volume, San Francisco-based Wells Fargo now expects to do $80 billion in mortgage originations in the third quarter, compared with the $112 billion the bank originated in the second quarter. The bank has already announced a reduction of 3,000 full-time jobs, Sloan said, and Wells will continue to "manage our capacity."
Wells Fargo is the largest originator of residential mortgages in the U.S. Due to its size, the company is sometimes considered a bellwether of the U.S. housing market.

Sloan said he believes that while mortgage origination has slowed, the U.S. housing market appears to be good shape.
"I don't think we've seen any sort of deterioration in the housing market," Sloan said, according to a transcript provided by FactSet, citing a continued increase in home prices across the country and no spike in delinquencies.