CLASSIFIED ADS
---
PUBLISHER'S NOTICE
Federal and state laws prohibit employment advertisements that express a discriminatory preference on the basis of race, age, sex, color, national origin, religion, handicap, or marital status.
Lincoln Daily News will not knowingly accept advertising for employment which is in violation of these laws. Our readers are informed that employment offerings advertised are available on an equal opportunity basis.
---
NOW TAKING APPLICATIONS
Licensed Practical Nurse (LPN)/Instructor
in Lincoln
Mental Health Centers of Central Illinois is seeking FT Licensed Practical Nurse (LPN)/Instructor for the Logan-Mason Rehab Center, Monday through Friday, 8 a.m. to 4 p.m.
Position will assist developmentally disabled individuals in a treatment setting. Must be a Licensed Practical Nurse in state of Illinois. Must be able to pass a fingerprint background check and drug test.
MHCCI is an Affiliate of Memorial Health System Visit our website www.mhcci.org to view a detailed description & to apply.
EEO/AAP M/F/D/V

Send a link to a friend
---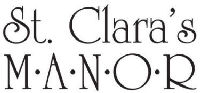 HOUSEKEEPING AIDE
St. Clara's Manor is seeking a housekeeping aide to share in our vision of helping the elderly population.
If you really enjoy helping others, and knowing at the end of the day you've done something special for someone, this is the job for you.
You will be responsible for general cleaning of resident's living areas and common rooms. We currently have full time openings for the first shift.
Please pick up an application anytime Mon-Fri between 8am-4pm or apply online at:
St. Clara's Manor
Attention: Sharon Kennet
200 5th Street
Lincoln, IL 62656
www.heritageofcare.com

Send a link to a friend
---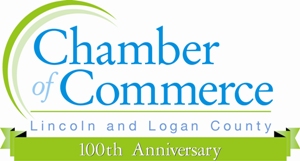 POSITION AVAILABLE
Administrative Assistant
The Lincoln/Logan Co. Chamber of Commerce is seeking a highly organized, self-motivated professional to fill a fulltime administrative assistant position.
Responsibilities include data entry, answer phones, filing, mailings, scheduling meetings, supply management, assisting with execution of events, and member services.
The candidate must be proficient in Microsoft Office (Windows8 preferred) have excellent interpersonal, communication, customer service skills and have experience working in an office environment.
Please send cover letter and resume by September 13th to:
Andi Hake at chamber@lincolnillinois.com
or mail to:
1555 Fifth Street
Lincoln, IL 62656

NO PHONE CALLS, please.

Send a link to a friend
---
2nd and 3rd shifts
Apply at:
Super 8
2809 Woodlawn
Road Lincoln, IL 62656
No phone calls please.

Send a link to a friend
---
Part-Time School Board Secretary
Chester-East Lincoln School District is seeking a part-time School Board Secretary. Duties include attending all regular and special Board of Education meetings, recording and typing of the official school district minutes, and preparation of the District's election documents. Meetings are held in the evenings and hours per month vary. The annual stipend for the position is $1,200 per year.
Interested candidates should send a letter of interest with qualifications included to;
Jennifer Hamm, Superintendent
Chester-East Lincoln School District #61
1300 1500th Street
Lincoln, IL 62656

Send a link to a friend
---
Temporary Full Time
Positions Available
Harvest Scale Operator East Lincoln Farmers' Grain Co. is looking for workers to operate computer scales during grain harvest. Computer experience preferred.
Harvest Outside Help East Lincoln Farmers' Grain Co. is looking for workers to dump grain and run dryers during grain harvest. Overtime and weekend availability required.
Applicant must have drivers license and your own transportation.
Interested parties may apply at:
East Lincoln Farmers' Grain
1418 1800th St. (on old 66)
Lincoln, IL

Send a link to a friend
---
Opening available
for Van Driver
Van driver needed at the YMCA for M-F from 2:45 – 4:00 p.m. through the 2013-14 school year.
Visit the Y office
at 604 Broadway,
www.lincolnymca.org,
or call 735-3915 to apply.

Send a link to a friend
---
---