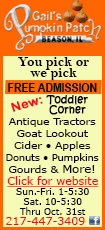 Koch -- run by the billionaire brothers Charles and David -- said Monday that it will pay $38.50 per Molex Inc. share. That's a 31 percent premium to the company's common stock price of $29.34 on Friday.
The companies put the deal's total value at $7.2 billion when stock options and restricted stock for Molex are added to the valuation of its outstanding shares. Molex Inc. has about 178.2 million outstanding shares, according to FactSet.
Molex will remain headquartered in Lisle, Ill. and keep its current management team. Molex will also keep its company name and will run as a Koch subsidiary.
Koch, based in Wichita, Kan., owns a variety of businesses, including the paper and paper products maker Georgia-Pacific; an oil refinery and chemicals company; a pipeline company; a cattle company; a fertilizer company; and commodity trading and services companies. It has annual sales of $115 billion.