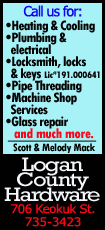 The top economists surveyed by the National Association of Business Economics between Aug. 8 and Aug. 20 also said there's an 80 percent likelihood that the pickup in growth will prompt the Federal Reserve to trim its monthly $85 billion purchases of mortgage bonds and Treasury bills next year.
The NABE's 43 respondents said in a report released Monday that there's a 45 percent chance the Fed will begin its so-called "tapering" as early as this year.
But economists trimmed their expectations for the second half of 2013 since the last survey, in May.
The economists predicted that real gross domestic product would grow at a 2.3 percent annualized rate in the third quarter through September, down from 2.5 percent seen earlier; and 2.6 percent in the fourth quarter, down from 2.8 percent seen earlier. They were less optimistic about consumer spending, industrial production and private investment in nonresidential structures, equipment and software.
The economists' slightly more pessimistic views were likely affected by the government initially reporting in July that second-quarter GDP grew 1.7 percent. On Aug. 29, the Commerce Department revised the figure sharply higher for the April-June quarter, to 2.5 percent.