Lincoln Rural Fire Protection District
Sept. 12
Assisted Logan County Paramedic Association for a medical call to Logan Correctional Center.

Mutual aid with Atlanta Rescue and LCPA for a medical call in the 300 block of NE Third Street, Atlanta.
Sept. 13
Sept. 14
Sept. 15
Medical call in the 1800 block of 1235th Avenue. Assisted by LCPA.

Medical call on Morningside Drive. Assisted by LCPA.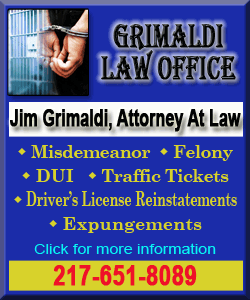 Lincoln Rural Fire Protection District
[LDN]
Other recent reports