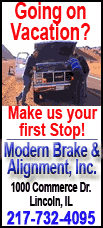 Men's soccer
On Thursday, Lincoln College men's soccer defeated Greenville College JV 6-0.
Lincoln opened up the scoring in the third minute when Santana Caciedo crossed a ball to Gideon Moranga, who scored from 6 yards out. Lincoln would follow up with a second goal just minutes later when again Caciedo crossed a ball from deep on the right flank. The cross found Moranga, who chested the ball and hit a side volley past an outstretched keeper. Lincoln would follow up with a third goal in the 30th minute when Dave Amankawah beat a defender and played Jason Velasquez an easy layoff for a left-footed shot that went into the side netting. The half would end at 3-0 LC.
"We were very happy as a coaching staff with the first-half performance," said LC head coach Ben Massena. "We started six guys who had not started a match yet, and we asked them to get a good tempo to the game and work the ball into the flanks."
In the second half it was all Lincoln again, with goals coming from Eddy Milien and Ben Frogner, who assisted on each other's goals as well.
Massena said the best goal of the day was when LC was awarded a penalty kick and he gave the nod to goalkeeper Daniel Martinez to take the spot kick. Martinez would convert this kick, becoming the first keeper in Massena's tenure to score during a match.
This win moved Lincoln to 4-1.
The Lynx then defeated No. 17-ranked Jefferson College 3-0 on Saturday. (See report posted in LDN on Monday.)
Women's volleyball
The Lincoln College volleyball team traveled to Kaskaskia College to participate in a triangular on Saturday. Lincoln lost both matches, first to Mineral Area College (14-25, 9-25, 16-25) and then to Kaskaskia 19-25, 25-23, 25-22, 21-25, 14-16).
LC totals:
Morgan Lesher: 21 kills, 7 points

Jordan Michaels: 22 set assists

Latasha Fizer: 15 kills

Jenna Harcharik: 7 kills

Jessa Coker: 28 set assists, 17 points

Sierra Wilson: 8 kills, 8 blocks

Mariana Rogers: 35 digs

Melissa Crivokapich: 7 kills

Destiny Adkins: 6 kills

Taylor Hewitt: 25 digs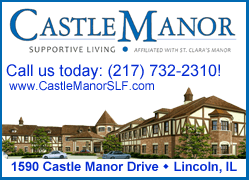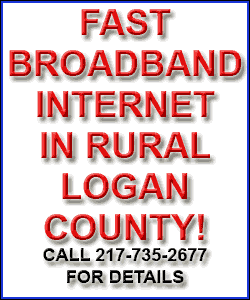 LC coach Mark Tippett commented: "It is always tough to come away from a long road trip with no wins, but I think we learned a lot from the experience. We had trouble getting anything going against Mineral Area. They were a strong team and put up a very big block. I was pleased by the way we bounced back and played a strong match against Kaskaskia. It was a match that saw a lot of long rallies and forced us to play hard on defense. We had a 10-5 lead on them in the last set but let it slip away, which is frustrating, but hopefully we learned that when you have a team down, you cannot allow them any openings, or tough losses will be the result.
Lincoln's record is now 8-10 on the year.
Lincoln travels to play the Millikin JV team Tuesday evening.
Men's golf
The Lincoln College men's golf team traveled to LaSalle-Peru to participate in the weekend IVCC invitational.
Day 1, which was played at Deer Park Country Club in Oglesby, was a struggle for the Lynx. They were led by sophomore Kyle Pryzkopanski's 83, followed by freshmen Reid Cagle and Tanner Cicci's 85s, and rounded out with freshman Austin Hellman's 90 to shoot a team total 343, which placed them 20th.
Following the disappointing first day, the guys bounced back to shoot a team total of 329, which helped them move up four spots to 16th place. Day 2 was played at Seneca's Oak Ridge Golf Course in LaSalle. The team was led by Cicci and Pryzkopanski's 79s, Cagle's 81, and Hellman's 90.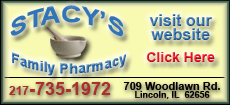 The Lynx will conclude their fall season on Oct. 5 and 6 at the Danville invitational.
Women's golf
The Lincoln College women's golf team participated in the Millikin University Fall Classic in Decatur on Saturday and Sunday. Washington University won the team title, and the Lynx finished in 15th place.
LC's Hannah Green came in 51st with a two-day total of 189 (97-92) to lead the Lynx. Other LC golfers' scores were Cassidy Jennings 218 (112-106), Kylee West 222 (120-102) and Jesse Batsakis 225 (108-117).
[Text from file received from Jeff Nelson, Lincoln College sports information director]