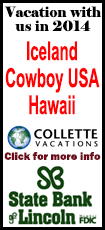 A bit of planning, a little extra dirty work done now, and the outer natural areas of the homestead can still look good and even pay dividends in the spring.

Here are some tips for getting through the seasonal transitions. These suggestions are provided by local lawn enthusiasts and horticultural expert Candice Miller from the University of Illinois Gardener's Corner.

From summer to fall

While the drought this year was less severe than that of 2012, the ending days of the season proved to be hot and dry for those living in the Midwest. As a result, the familiar sight of brown lawns has returned. Without the aid of additional watering, at best the lawn may be a mixture of brown and light green as stems of grass cling to life.

The end of summer and the beginning of fall is a good time to repair some of the damage done to these lawns. Now is the time to clean up any remaining plant material from the garden and consider using it to begin a compost pile. This transition is also a good time to add manure or other similar material to improve the soil. Clean up any leftover weeds, as they can harbor pests or various plant ailments.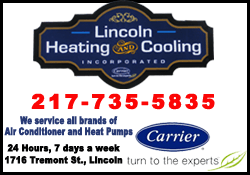 To prepare for a potentially healthier lawn in the future, this transition period is also a good time for a fresh application of soil. One suggestion is to top-dress the lawn with a high-quality black dirt or compost before planting any new grass seed or sod. While planting of new seed is typically completed before September, there is still an opportunity to plant. Watering should still be done before the transition to fall is complete.
This is also the time to plant spring flowering bulbs, such as daffodils or tulips.
On the topic of flowers, this is also a good time to divide and plant perennials, as well as remove those that are not growing to the same quality as before. Be sure to plant new perennials early in the fall to take advantage of the relatively warm soil. Adding mulch will help to ensure plant growth.
In addition, consider fall annuals, such as chrysanthemums, for a late-year improvement to your garden.
Mid-July through about mid-September is a good time to plant certain crops like broccoli, lettuce, turnips, carrots, radishes or spinach. The season for growing these crops can be extended by using floating row covers or cold frames.
In addition, late summer to early fall is a great time for tree planting. Just remember to plant trees and shrubs to the appropriate depth and provide additional watering after planting. New plants should also be topped with mulch to conserve water and insulate the roots.
While autumn sets in for the year, it is appropriate to begin maintaining lawn-care equipment. Be sure to check your mower's blades for signs of dulling or a need for replacement. Before the mower is put away for the year, it's a good idea to empty it of fluids, with the thought in mind to get fresh oil and gas when spring returns.
Before the mower is put away, try chopping up leaves into a fine consistency for extra mulch to apply to new plants. Apply mulch after the first frost of the year.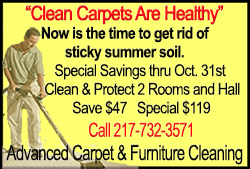 Finally, the early part of fall makes for a perfect time to check for pests like grubs or slugs. Applying a layer of any pest-preventing product may help to ensure that various insects do not find their way into your home for the colder months ahead.
Fall to winter
In transitioning to winter, the greatest task set before any gardener or lawn enthusiast is the care of trees and shrubs, especially those that are new to the yard.
Should you have trees that have not been transplanted to the soil, it is a good idea to bring them inside, where they can be maintained during the winter months.
Even in winter, the heat of summer can have a bad effect on trees.
Evergreens can prove to be a larger concern, as evergreens are at risk for desiccation, which is drying out from the wind or sun. It is important to water these trees until the ground freezes, to ensure they receive proper moisture. Keep in mind that evergreens continue to live during the colder months, and they have to be maintained as such, unlike other trees.
Shrubs may benefit from additional watering and protection as well. Options for protection include putting up a snow fence or other type of windbreak; or using anti-transpirants, which will help prevent plants from drying out.
Another winter problem to prepare for is sunscald. Sunscald occurs when sunlight heats up the south and southwest side of tree trunks. As weather changes and temperatures drop, an injury may occur that will create an appearance of sunken or discolored bark. Frost cracking can also occur as a result of these changes.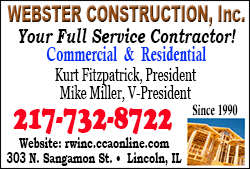 Sunscald can be managed by using tree wraps made of crepe paper that help to insulate tree bark. In late October or early November, wrap trunks upward from the base of the tree to a point just above the lowest branches. Be sure to remove the tree wrap and tape in April to avoid girdling.
Finally, winter feeding of rabbits and voles may be a concern. Putting up a barrier, such as chicken wire or hardware cloth, is a good defense for trees.
[By DEREK HURLEY]
University of Illinois Gardener's Corner:
http://urbanext.illinois.edu/gardenerscorner/