ON LINCOLN'S MIND
Rock Island Arsenal and a governor's pleading

Send a link to a friend
[September 28, 2013] SPRINGFIELD -- With Nov. 19 marking the 150th anniversary of the Gettysburg Address, the Abraham Lincoln Presidential Library and Museum is featuring letters to or by Lincoln, written between the end of Battle of Gettysburg on July 3, 1863, and his famous speech. Each letter represents one of the many issues he had to face as chief executive of the nation during its greatest crisis. This week the letter is from Illinois Gov. Richard Yates to President Lincoln.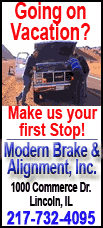 Richard Yates to Abraham Lincoln
Aug. 5, 1863
(Copy of transcript)
State of Illinois
Executive Department.
Springfield Augst 5 1863.
His Excellency
Abraham Lincoln President &c
Washington D.C.
Sir:
I desire to submit the within most important paper of Citizens of Rock Island and to request your earnest attention. It certainly is of the utmost importance that the Arsenal at R Island be at once commenced and completed, and I trust that the transfer of the Island of R. Island to the Iowa Military Department & jurisdiction will not for a single moment be entertained, and that you will set the minds of the people of R. Island and of the State easy by immediate direction to Capt Reynolds A. Q. M. or in such manner as you may deem best.
Very Respectfully,
Richd Yates
Governor
[Endorsement]
Respectfully referred to the Secretary of War.
A. Lincoln
Aug. 12. 1863.
___
(For a PDF copy of the handwritten document, click here.)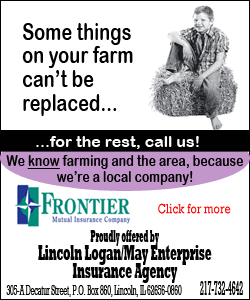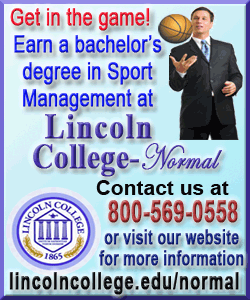 This letter from Illinois Gov. Yates amply demonstrated one of Lincoln's other concerns: keeping all loyal state governors happy -- especially Republican ones. Congress approved construction of the Rock Island Arsenal in July 1862, and the long delay clearly grated on Yates. Construction began three weeks later with the foundation of the Clock Tower but did not conclude until after the war.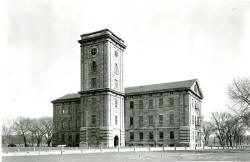 With great armies marching throughout the nation and the fate of the American Union in the balance, the construction and jurisdiction of an arsenal deep within the North may seem insignificant, but the politics of such decisions gave them great importance. Lincoln could not merely ignore or delegate such a matter, as an incorrect decision could lose him vital political support or generate unwanted strain in his party -- less than a decade old when this letter was written. Juggling competing personalities and interests was a major concern, and a major distraction, for Lincoln.
___
To see one of only five copies of the Gettysburg Address in Lincoln's hand and receive a free booklet titled "On Lincoln's Mind: Leading the Nation to the Gettysburg Address," containing this and other document stories, visit the Abraham Lincoln Presidential Library and Museum between Nov. 18 and 24.
[By the editors of the Papers of Abraham Lincoln. Text from file provided by the Abraham Lincoln Presidential Library and Museum and received from the Illinois Historic Preservation Agency]