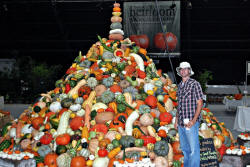 Central Illinois cucurbit farmer emerging as expert nationwide
Mac Condill speaks about pumpkins, squash and gourds and builds displays from coast to coast, including the White House lawn

Send a link to a friend
[September 28, 2013] ARTHUR -- Mac Condill, one of the owners of The Great Pumpkin Patch in rural Arthur, has been making a name for himself throughout America for his knowledge and design skills as they pertain to cucurbits, which include pumpkins, squash and gourds. Condill and his family grow over 300 varieties of pumpkins, squash and gourds on their family farm south of Arthur every year and are open to the public Sept. 15-Oct. 31, when they welcome thousands of visitors.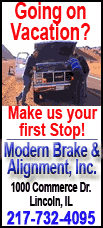 He was one of the main speakers at the National Heirloom Expo in Santa Rosa, Calif., in September as well as at the Country Living Fair in Columbus, Ohio.

"I'm humbled that so many people want to hear me talk about something I enjoy so much. Educating people about the growing process, seed preservation and the various uses for cucurbits -- I have a passion for that," Condill said.

Condill's future speaking engagements include the Country Living Fair in Atlanta, Ga., on Oct. 25-27 and the New England Vegetable & Fruit Conference Dec. 17-19.

Condill was a recurring guest on "The Martha Stewart Show," appearing three times over a six-year period.

Condill is also well known for building stunning cucurbit displays, including the one for the North Lawn of the White House in October 2010.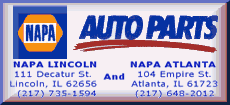 "One of the great things about cucurbits is their versatility," said Condill. "Their visual diversity makes them great elements for decorating."
Annually Condill's decorating commitments include the Chicago Botanical Gardens, the Museum of Science & Industry, the Country Living Fairs in Columbus, Ohio, and Atlanta, Ga., as well as many smaller displays found around the central Illinois area.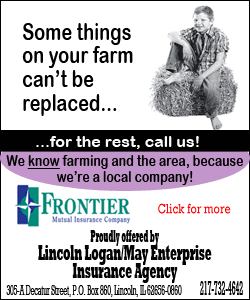 After developing an interest in cucurbit farming at an early age from his parents, Condill began his formal education with Practical Gardening Training in Scotland. He received his bachelor's degree in agribusiness and horticulture from Illinois State University and interned at Longwood Gardens in Pennsylvania and Kirstenbosch Botanical Garden in Cape Town, South Africa.
In addition to his speaking and decorating commitments, Condill is the general manager of The Great Pumpkin Patch and the owner and operator of The Homestead Seeds, a cucurbit seed business whose mission is to grow, sell and share the stories of rare and unusual cucurbit varieties while supplying seeds to everyday vegetable gardeners.
Taking the process full circle from seed to consumable products, Mac and his wife, Ginny, also own and operate The Homestead Bakery on grounds of The Great Pumpkin Patch, providing made-from-scratch baked goods to the surrounding communities and at farmers markets nationwide.
[Text from file received from The Great Pumpkin Patch]