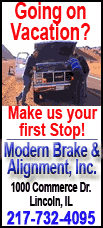 Also on Friday, a government report showed that incomes and consumer spending grew slightly last month. The increases suggest anemic growth that is not strong enough to accelerate the economic recovery.
The Dow Jones industrial average fell 106 points, or 0.7 percent, to 15,223 about 45 minutes after the market opened Friday. The Standard & Poor's 500 index lost 11 points to 1,688. The Nasdaq composite fell 21 points to 3,767.
Unless stock prices turn around, Friday would be the sixth trading day of the past seven with declines for the S&P 500 and Dow.
Stocks have suffered while spending bills pingpong between the U.S. House of Representatives and Senate.
The Democratic-led Senate was expected to approve a bill on Friday that would keep government agencies from shutting down when the debt ceiling is reached on Tuesday. Republican leaders in the House have already said the Senate bill to be insufficient, meaning the fight is likely to spill into the weekend.
All 10 industry groups in the S&P 500 index fell. Technology stocks had the biggest declines.
J.C. Penney Co. said it expects to raise about $811 million through a stock offering. Its stock slid $1.09, or 10.5 percent, to $9.35 as investors anticipated that their stake in the company would shrink after the company's pool of shares grows.