Sponsored by: Investment Center

Something new in your business? Click here to submit your business press release

Chamber Corner | Main Street News | Job Hunt | Classifieds | Calendar | Illinois Lottery

List of models scoring well in new safety test

Send a link to a friend

[September 28, 2013] (AP) -- Seven new midsize cars and SUVs from the 2013 and 2014 model years earned "superior" ratings in a new test of high-tech safety features designed to prevent front-end crashes.

Another six got "advanced" ratings from the Insurance Institute for Highway Safety, while 25 received "basic" ratings. Another 36 got no ratings because they either didn't have the features or their systems didn't meet the institute's standards.

Those receiving ratings had either forward collision alert systems, which warn drivers of a possible crash, or automatic braking, which can stop a car if a collision is pending. The highest-rated cars generally had both:

These vehicles got superior ratings:

These cars and SUVs received advanced ratings:

Acura MDX

Audi A4 and Q5

Jeep Grand Cherokee

Lexus ES, Mazda 6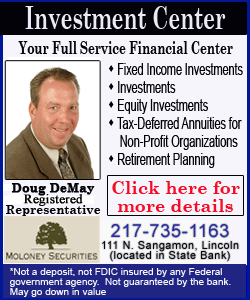 These vehicles received basic ratings:
Acura ZDX

BMW 3 series, X3

Chevrolet Equinox and Malibu

Dodge Durango

Ford Edge, Explorer, Flex, Fusion

GMC Terrain

Honda Accord and Crosstour

Infiniti Q50, QX50, QX60, QX70

Jeep Cherokee

Lexus IS and RX

Lincoln MKT, MKX, MKZ

Mercedes GLK, M-Class
Copyright 2013 The Associated Press. All rights reserved. This material may not be published, broadcast, rewritten or redistributed.