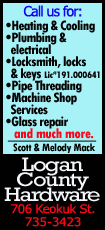 When those shots were not falling, Anderson knew something had to change.

That something was aggressiveness and he displayed it on Thursday night by scoring 19 of his 22 points in the second half, helping the Brooklyn Nets end a six-game losing streak to the San Antonio Spurs with a 103-89 victory at the Barclays Center.

"I started attacking, stopped settling for the 3 so much," Anderson said. "I just started attacking, and once we started doing that, it started opening up the lane (for) kick-outs, penetrating and dishing. Everything started opening up."

Anderson came within four points of his season-high set Dec. 20 at Philadelphia. He also entered 12 of 33 from the field in his last five games, including 1 of 8 in Monday night's win over the Philadelphia 76ers.

"Lately, I've been settling with just standing at the 3 (point line) and letting it fly," Anderson said. "There's more to my game than just that and I need to help out the team as much as possible and not by standing there and shooting 3s."

Nets coach Jason Kidd said, "That just shows he's a veteran guy. He played around the world and he continues to work on his craft. Tonight we needed him and he stepped up."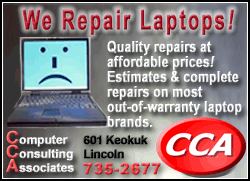 Anderson started slowly by making one of his first four shots from the field but wound up hitting eight of his next 11, finishing 9 of 15. The highlight of Anderson's second 20-point game of the season came during a 3:27 stretch bridging the end of the third quarter and the opening minutes of the fourth.

During that stretch, Anderson scored 11 straight Brooklyn points, turning a 66-62 lead into a 77-70 edge. He began the spurt with a 13-footer, followed with a 3-point play, a layup and a 17-footer before connecting on another 17-footer.

"I was just being aggressive," Anderson said. "I stopped settling for the 3, started trying to get in the paint, started trying to attack more and I've been aggressive scoring and passing the ball as well."

Anderson's second-best showing of the season helped the Nets end a six-game losing streak to the Spurs and reach 100 points against them for the first time in 27 games since March 6, 2000. The Nets also beat the Spurs by double digits for the first time since Jan. 19, 1998.

"I thought it was great," Nets forward Kevin Garnett said of Anderson.

Besides Anderson, Nets point guard Deron Williams had a productive night. He started 0 of 4 from the floor, briefly injured a knee but wound up with 16 points and eight assists.

Nets forward Paul Pierce added 12 points on 5-of-6 shooting from the field and Andray Blatche chipped in 10 points.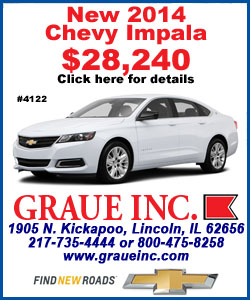 Garnett had nine of Brooklyn's season-high 53 rebounds, helping the Nets win for the 12th time in 16 games.

The Nets did not have to face Spurs forward Tim Duncan, point guard Tony Parker and guard Manu Ginobili. Duncan rested after playing 41 minutes in a double-overtime win at Washington on Wednesday night. Parker and Ginobili sat out with injuries.

Still, it was a battle for a while until Anderson took over, which pleased Spurs coach Gregg Popovich.

"I'm really proud of my guys," Popovich said. "I thought they did a great job. After the game last night then to come in here tonight, I thought the effort was great."

Point guard Cory Joseph led the Spurs with 18 points and guard Danny Green added 17.

The Spurs bolted to a 20-8 lead and made seven of their first 13 shots from the field but wound up shooting 39.7 percent (29 of 78) and trailed for the final 24:38.

"I feel that we competed very well," Green said. "We competed hard, but we did not make a lot of smart plays that we wanted to, which included some mistakes that led to easy baskets. Looking at the stat sheet, I didn't realize how poorly we shot it."

NOTES: Brooklyn F Joe Johnson, C-F Andray Blatche and F Andrei Kirilenko returned from their respective injuries. Johnson missed one game with a knee injury, Blatche sat for two with an ankle injury while Kirilenko was out for three games with a calf injury. ... Spurs coach Gregg Popovich said he knew that G Tony Parker (back) would be unable to play after seeing him being unable to bend over in going for steals. Popovich also is unsure if Parker will return before the All-Star break when the Spurs continue their annual "Rodeo Trip" in Charlotte, Detroit and Boston. Besides C Tim Duncan and Parker, San Antonio was without G Manu Ginobili (hamstring), F Kawhi Leonard (fractured right hand) and F Boris Diaw (food poisoning). ... Brooklyn rookie F-C Mason Plumlee was selected by Chris Webber for his team at next weekend's Rising Stars Challenge during the All-Star break at New Orleans. ... Johnson, who is an Eastern Conference reserve, will also participate in the 3-point shooting contest and is the third Net to do so. ... The NBA also announced that San Antonio F Marco Belinelli will participate in the 3-point contest.

[© 2014 Thomson Reuters. All rights reserved.]
Copyright 2014 Reuters. All rights reserved. This material may not be published, broadcast, rewritten or redistributed.