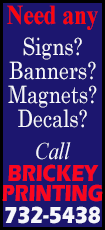 In an opinion filed late on Friday, U.S. District Judge Laura Taylor Swain in Manhattan federal court granted Daniel Bonventre's motion to dismiss the counts, which charged him with violating federal law by causing false documents to be filed with the Department of Labor.

However, Swain denied motions from Bonventre and from two other defendants, portfolio manager Annette Bongiorno and Joann Crupi, to dismiss a number of other counts related to alleged tax violations.

The lengthy trial, which began in October, is expected to end within the next two weeks. The five defendants, who also include former computer programmers Jerome O'Hara and George Perez, have said they were duped by Madoff into believing the business was legitimate.

Madoff pleaded guilty and is serving a 150-year sentence for the fraud, which cost investors an estimated $17 billion in principal losses.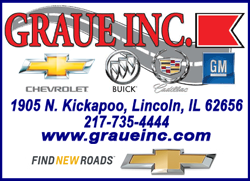 Prosecutors had accused Bonventre, the firm's back-office director of operations, of arranging for his son Daniel to be put on the payroll despite living in Los Angeles so he could receive health benefits.

Bonventre testified this week that his son was hired to work part-time on "social media" for the firm, though prosecutors dispute that account.

The charges in question require the government to show that Bonventre intended that a false document, known as Form 5500, would be filed showing that his son was a firm employee.

Swain, however, said prosecutors had failed to demonstrate that Bonventre knew about the form, which was actually filed by Craig Kugel, another Madoff employee who has pleaded guilty and testified at trial for the government. A rational jury, she concluded, could not find him guilty of those violations.
"There is no evidence that Mr. Bonventre directed Mr. Kugel to prepare or file that form, much less to include any particular information in the filing," Swain wrote. "Indeed, there is no evidence that Mr. Bonventre ever reviewed or participated in the preparation or filing of any Form 5500.

The U.S. Attorney's office in Manhattan declined to comment, as did Bonventre's lawyer, Andrew Frisch.

Bonventre, Bongiorno and Crupi had also sought to dismiss several other charges related to various tax crimes, but the judge rejected those requests, finding that the government had introduced enough evidence to support the allegations.

"It's clear the judge took the motion very seriously," said Bongiorno's lawyer, Roland Riopelle. "While I disagree with her ruling, I find absolutely no fault with her efforts."

Crupi's lawyer, Eric Breslin, did not immediately respond to a request for comment.

The trial continues on Monday. The case is USA v. O'Hara et al, U.S. District Court, Southern District of New York, No. 10-cr-0228.

(Reporting by Joseph Ax; editing by G Crosse)
[© 2014 Thomson Reuters. All rights reserved.]
Copyright 2014 Reuters. All rights reserved. This material may not be published, broadcast, rewritten or redistributed.