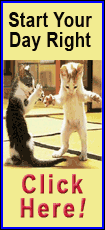 Shares declined late in the session due in part to trades related to options expiration, according to market participants.

U.S. home resales, also known as existing home sales, fell more than expected in January and hit an 18 month-low as the combination of cold weather and a lack of housing stock sidelined potential buyers.

Traders have selectively dismissed weak economic data, which is being blamed on the extreme weather that has affected large swaths of the United States.

An index of homebuilder stocks <.HGX> rose 0.8 percent to hit a nine-month closing high.

"The bigger picture theme is we continue to see economic reports that have been pretty underwhelming, but any disappointing data has been shrugged off and attributed to weather," said Michael James, managing director of equity trading at Wedbush Securities in Los Angeles.

"You would have expected that the markets would be a fair amount lower than where they are."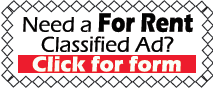 The S&P 500 ended 0.66 percent below its record close of 1,848.38 set on January 15.

"The late-day selling was somewhat induced by the futures and options expirations on the close; it's hard to put too much credence in the market's action in the last couple hours because there's so much positioning that has to do with where things close," James said.

February individual equity options and some options on stock indexes stopped trading at Friday's close and will settle on Saturday. Typically, options expiration is orderly, but some volatility may occur as players unwind those positions against stock and index products. Volume, however, was below the recent average.

The Dow Jones industrial average <.DJI> fell 29.93 points or 0.19 percent, to end at 16,103.30. The S&P 500 <.SPX> lost 3.53 points or 0.19 percent, to finish at 1,836.25. The Nasdaq Composite <.IXIC> dropped 4.135 points or 0.10 percent, to close at 4,263.41.

For the week, the Dow fell 0.3 percent and the S&P 500 dipped 0.1 percent. The Nasdaq, up 0.5 percent, scored its third consecutive week of gains.

Giving support to equities, data showed that fund investors worldwide poured a net $8.3 billion into funds that specialize in U.S. equities in the week ending February 19. Inflows into global stock funds were $13.4 billion, the biggest in 12 weeks.

Shares of Isis Pharmaceuticals <ISIS.O> surged 15.5 percent to $59 after the company said a mid-stage trial of its experimental treatment for a rare spinal disorder showed that it increased muscle function in children. Shares of Biogen <BIIB.O>, Isis' partner in the drug's development, hit a record high of $349.77 on the news before closing up 3.6 percent at $347.11.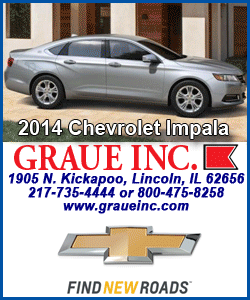 Priceline.com <PCLN.O> stock rose 2.5 percent and ranked as one of the S&P 500's biggest gainers, rising to close at a record $1,315.65 a day after the online travel company reported results that beat expectations.
Hewlett-Packard Co <HPQ.N> also reported results that topped expectations, and the computer maker raised its 2014 profit view, though its stock fell 1.3 percent to end at $29.79.

Investment firm G Asset Management said it had offered to take a 51 percent stake in either Barnes & Noble Inc <BKS.N> or in the bookseller's Nook digital books and device business. Barnes and Noble shares rose 5.4 percent to $17.69.

Shares of Safeway Inc <SWY.N> rose 4.3 percent to $36.84 on news that the U.S. grocery store operator is in advanced talks with private equity firm Cerberus Capital over a leveraged buyout deal that may come within the next few weeks, according to people familiar with the matter.

Groupon <GRPN.O> shares tumbled 21.9 percent to $8.03 a day after the daily deals website unexpectedly forecast a quarterly loss, even as it reported revenue that was ahead of expectations.

About 6.55 billion shares traded on U.S. exchanges, according to the latest available data from BATS Global Markets, below the 7.0 billion average so far in February.

Despite the slight drop in the major indexes, advancing issues outnumbered declining ones on the New York Stock Exchange by a ratio of about 4 to 3. On the Nasdaq, about 13 issues rose for every 12 that fell.
(Reporting by Rodrigo Campos; editing by Nick Zieminski and Jan Paschal)
[© 2014 Thomson Reuters. All rights reserved.]
Copyright 2014 Reuters. All rights reserved. This material may not be published, broadcast, rewritten or redistributed.