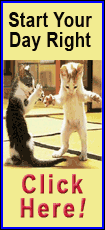 VW has spent billions of euros over more than a decade on expanding stakes in Scania and its other trucks division MAN SE to reap cost savings and take on Daimler <DAIGn.DE>, the world's biggest truck maker.

"We are launching this takeover offer to remove restrictions to a deeper cooperation between Scania and MAN," Finance Chief Hans Dieter Poetsch said on a conference call.

VW said in a statement late on Friday it will sell preferred shares for up to 2 billion euros, issue hybrid capital of up to 3 billion euros and draw another 2 billion euros from its ample cash reserves of 16.9 billion euros.

Europe's biggest automotive group is struggling to replicate its effective multi-brand management of passenger-car marques, such as luxury flagship Audi and Czech division Skoda in its truck operations, the success of which is important for a goal of becoming world market leader by 2018.

Wolfsburg-based VW, which together with MAN already owns 62.6 percent of Scania's equity and 89.2 percent of the votes, said it named ex-Daimler <DAIGn.DE> executive Andreas Renschler to head up its trucks operations from February 1, 2015.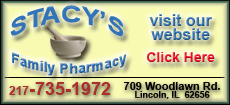 Renschler, the former head of Daimler Trucks who unexpectedly resigned last month as head of production at the luxury Mercedes-Benz division, will replace VW's incumbent trucks chief Leif Oestling.

Some executives at VW's Wolfsburg-based management were frustrated with the lack of progress under the 68-year-old Oestling, a former Scania CEO, whose three-year contract at VW expires in 2015.

The German group has been pushing an alliance of its heavy truck brands since first buying a stake in MAN in 2006, a move that thwarted MAN's own attempt to take over Scania which VW already partially owned.

VW gained full strategic and financial control of MAN in 2012 when it raised its voting stake to just over 75 percent. Buying out Scania's minority shareholders will allow VW to push for similar clout at the Swedish company which the German parent aims to delist from the stock exchange once it has crossed the 90-percent threshold.

"The cooperation between the companies and therefore the degree of synergy realization has remained limited because of legal restrictions," Oestling said on the call. "This has been impairing the speed, quality and scope of collaboration on a day-to-day basis."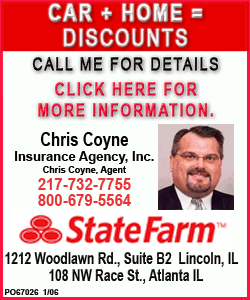 The tender period will start on March 17 and end April 25, VW said. The carmaker eyes additional synergies of at least 650 million euros per year from joint development and other steps, adding it may take at least 10 years to achieve the full potential.
The truckmakers have already said they will save a combined 200 million euros this year by pooling purchases of materials including tires, steel and glass.

Separately, VW toned down its guidance for 2014 operating profit even after publishing record earnings of 11.7 billion euros for 2013 which beat company expectations for flat profit.

VW remains cautious on the near-term outlook because uncertainty in core European auto markets persists while demand in some emerging markets will be hurt by monetary policy measures there, Poetsch said during the call.

The 2014 operating margin could come in a range between 5.5 percent and 6.5 percent, after it was 5.9 percent last year, VW said. EBIT may set a new record if economic conditions, especially in Europe, improve more than expected, according to Poetsch.

"We believe there are a couple of reasons to remain on the more cautious side," the CFO said. Four months ago, he flatly held out higher EBIT for 2014 compared with the record result in 2012.

Still, VW said deliveries across the twelve-brand group may grow "moderately" from last year's record 9.73 million autos, which nudged VW narrowly ahead of General Motors <GM.N> into second place behind global sales champion Toyota <7203.T>.

($1 = 0.7275 Euro)

(Reporting by Andreas Cremer; additional reporting by Maria Sheahan; editing by Maria Sheahan, Elaine Hardcastle and G. Crosse)
[© 2014 Thomson Reuters. All rights reserved.]
Copyright 2014 Reuters. All rights reserved. This material may not be published, broadcast, rewritten or redistributed.