Boeing confirmed on Wednesday that it is hiring at the facility but declined to provide details.

The company was responding to a Wall Street Journal report that said the aircraft maker is adding about 300 contract mechanics and inspectors at its North Charleston facility.

The Journal said the contractors were needed in part to avoid production issues with 787 body sections made at the factory that could slow overall output of the high-tech plane.

Boeing said the hiring was part of its effort to increase production, a move that has cheered investors and helped send the company's stock price sharply higher.

"The 787 production system is ramping up to historically high rates for a wide-body program and introducing a second family member, the 787-9," Boeing said in a statement.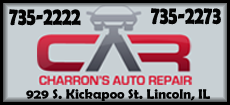 "It's not unexpected that this would cause a temporary surge in work."

Boeing assembles the carbon-fiber composite 787 at lines in North Charleston, South Carolina, and Everett, Washington. The South Carolina facility, which is not unionized, also makes body sections for the lines. Workers in Everett, who are represented, have previously raised quality concerns as the production rate rose.

Boeing said its 787 program has been operating at a rate of 10 jets per month, double the production rate in 2013.

The company said it has "a solid plan" to continue improving its production.

"While we have some challenges to address, we see no risk to the program's ability to meet its commitments," Boeing said.
Two people familiar with the increased hiring said production increase had prompted some quality-control concerns. One of these people, who is familiar with a recently hired inspector, said Boeing was using multiple staffing agencies to find workers and needs people "badly and quickly."

Boeing is "trying to produce the planes more quickly so there's more errors," said the person, who asked not to be named out of concern that speaking publicly could affect employment.

Boeing is working through has a record order book of more than 5,000 planes, including 916 787s.

Both sources said some workers are moving from defense operations to work on the 787.

The South Carolina plant is due to reach a production rate of three jets a month by mid-year, Boeing has said.

(Reporting by Harriet McLeod in North Charleston and Alwyn Scott in Seattle)
[© 2014 Thomson Reuters. All rights reserved.]
Copyright 2014 Reuters. All rights reserved. This material may not be published, broadcast, rewritten or redistributed.