Cargill settles U.S. charges of hiring bias, denies discrimination
Send a link to a friend
[January 23, 2014] By Jonathan Stempel
(Reuters) — A unit of Cargill Inc, one of the world's largest privately held companies, has agreed to pay $2.24 million to nearly 3,000 rejected job applicants to settle U.S. Department of Labor charges of hiring discrimination based on race and gender.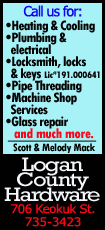 The Labor Department on Wednesday said the payment by Cargill Meat Solutions represents back wages and interest, and will go to 2,959 applicants who were turned down for production jobs at three meat-processing plants between 2005 and 2009.

It said affected workers include female applicants in Springdale, Arkansas; female, Caucasian and Hispanic applicants in Fort Morgan, Colorado; and African-American and Caucasian applicants in Beardstown, Illinois.

Cargill in a statement said the allegations by the Labor Department's Office of Federal Contract Compliance Programs, which reviews companies that do business with the government, were "unfounded and without merit."

It said it believes it did not discriminate against any job applicants, but settled to avoid the cost, disruptions and uncertainty of lengthy litigation.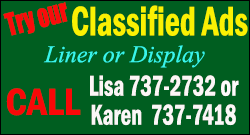 "The decision to settle was not taken lightly," Senior Vice President Bill Buckner said in a statement. "We are disappointed with the way OFCCP uses a mathematical model to allege violations in the absence of evidence. We believe the agency needs to change the way it applies the law to ensure that OFCCP is not forcing employers to violate — by using quotas — the very laws the agency is supposed to be enforcing."
As part of the settlement, Cargill agreed to make 354 job offers to affected workers as positions become available, and improve internal oversight to ensure its hiring practices comply with the law, the Labor Department said.

"This settlement will benefit thousands of workers who were subjected to unfair discrimination," U.S. Labor Secretary Thomas Perez said in a statement.

Cargill is one of the world's largest food and agricultural companies, posting a $2.31 billion profit on revenue of $136.7 billion in the year ending May 31, 2013. It employs about 142,000 people in 67 countries, according to its website.

Cargill is based in Minneapolis. Cargill Meat Solutions is based in Wichita, Kansas, and includes North American beef, pork, turkey, food service and food distribution businesses.

(Reporting by Jonathan Stempel in New York; editing by Leslie Adler)
[© 2014 Thomson Reuters. All rights reserved.]
Copyright 2014 Reuters. All rights reserved. This material may not be published, broadcast, rewritten or redistributed.