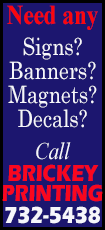 In addition, the department has one certified trainer on staff who works with Adamax at every opportunity.

Yanor explained that the physical facility and the trainings offered are always going to be evolving and changing to keep up with the times we are living in.

One of the newest concerns for local law enforcement agencies is the passing of the concealed carry law. As Yanor and Nichols discussed this, Yanor said he is considering offering a training course for civilians.

Yanor said that if they do go forward with this, a program will be developed very similar to what is currently offered to law enforcement.

"The trainers for Adamax all have background in special operations and training," Yanor said. "If we do a concealed training course, it will be with people who have real-life experience."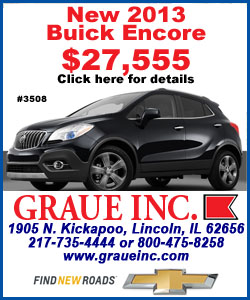 In addition, Nichols said that local officers are going to need to learn how to handle concealed carry situations. He has never been against this kind of law, but he said this version is so watered down, it makes it difficult for law enforcement. Yanor said the law contains too much "gray area," and Nichols added that in the law, there is a paragraph on where one cannot carry a weapon, but he said that was the more important part of the law for law enforcement. "It is a watered-down law that is going to confuse people, which is why we're going to have to have training for law enforcement, so we handle things in the proper text."
Other courses on the horizon for the facility will include guest trainers such as Max Joseph of Tactical Firearms Training Team from California.
There are also plans to bring in Larry Vickers, a former Delta operator who was involved in hostage rescue operations in the mid-1980s. Vickers is currently the host of a television show called "TacTV."
Adamax will also continue in its partnership with Tactical Energetic Entry Systems and plans to reach out to other international trainers.
"We have connections with international trainers that are going to bring to central Illinois experiences that (local officers) are not going to find anywhere else," Yanor said.
For the Logan County Sheriff's Department, an ongoing part of their preparedness training is always going to be as the first responders to school violence.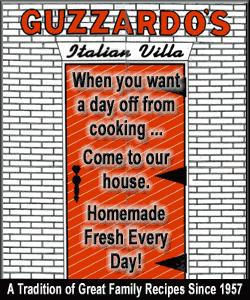 Nichols said the local department participates in trainings a couple of times a year to address immediate response to school violence situations. He noted that being prepared as a first responder to these situations is a must, because the instances of such violence are continually going on.
He said every past occurrence has been different from the one before, so training in various settings, with various situations, is vital to helping local officers anticipate what they may encounter when called to a school.
Nichols said that in his department and others around the community there is no shortage of officers who want this kind of education. In the sheriff's department, "we don't have to ask for volunteers," he said. "When we say we are going to have a training day, they are there."
The training facility is unique in that they do use live ammunition during these trainings. Yanor said this is important because it puts the officers in the reality of the situation. It comes down to not only do the officers have to be aware of the situation they are in, they also have to be mindful of their partners and what they are doing with the guns.
In the event of a school situation, Nichols said that what his people need is the expertise in rapid deployment.
"Sure, we're going to call the state police, but you're talking an hour or two for them to get here; it's over," Nichols said. "You see all these shootings, and in less than a minute, it is a done deal. So, we are going in."
Nichols also commented that it isn't going to matter if the situation is in the county or in the city of Lincoln; the sheriff's department is going to be there.
"If something happens in our city," Nichols said, "we're going to go and support and help them (the city department)."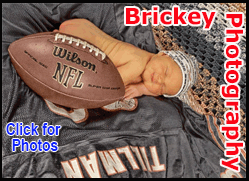 According to the Adamax website, there are currently 14 multiple-day trainings scheduled for 2014, with three more yet to be scheduled.
[By NILA SMITH]
Previous articles in series: