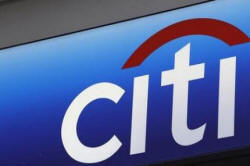 U.S. to sue Citigroup over faulty mortgage bonds: sources
Send a link to a friend Share
[June 14, 2014] WASHINGTON/NEW YORK (Reuters) - The U.S. Department of Justice is preparing to sue Citigroup Inc <C.N> on charges that the bank defrauded investors on billions of dollars worth of mortgage securities in the run-up to the financial crisis, after talks to resolve the probe broke down, people familiar with the matter said on Friday.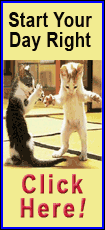 A lawsuit could be filed in U.S. District Court in Brooklyn as early as next week, the people said, as the bank and civil prosecutors stood far apart in reaching an agreement on the size of any deal.

The settlement negotiations had involved penalty numbers of $10 billion or more, another person familiar with the talks said.

Bloomberg News reported earlier on Friday that the Justice Department had asked the bank to pay more than $10 billion, and that the bank had offered less than $4 billion.

Citigroup shares were down 1.7 percent in New York trading following the report.

A Citigroup spokesman declined to comment. Robert Nardoza, a spokesman for the U.S. attorney for the Eastern District of New York, declined comment.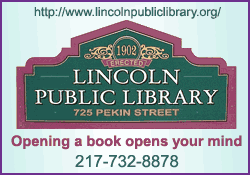 The developments come as the Justice Department is preparing a similar lawsuit against Bank of America's <BAC.N> Merrill Lynch unit, after discussions over a $12 billion to $17 billion settlement did not produce an agreement.

The $10 billion figure for Citigroup was greeted with disbelief by some on Wall Street because the bank had marketed fewer mortgage securities than did some other banks.

Fred Cannon, an analyst at Keefe, Bruyette & Woods, said in a research note that he estimates Citigroup may have to pay $6 billion to reach a deal with the Justice Department, which could exceed the bank's legal reserves and require it to record additional expenses this year. Citigroupís share price likely already reflects a $3 billion addition to reserves, he said.

[to top of second column]
While Wall Street analysts base settlement estimates on the dollar amount of the securities banks sold, it is much harder for them to know if prosecutors have evidence that a bank was especially egregious in packaging poor quality loans and marketing the instruments as safe, and arguably should have to pay more than other banks. Prosecutors also consider the level of banks' cooperation in investigations and other factors.

Reuters reported in December that the Justice Department was preparing a civil fraud lawsuit against the bank that alleged investors lost tens of billions of dollars on the securities at issue.

U.S. attorney's offices in Brooklyn and Colorado have been investigating the bank as part of a larger task force probing faulty mortgage securities that helped fuel the housing bubble in the mid-2000s and contributed to its collapse.

(Reporting by Aruna Viswanatha in Washington, D.C. and Karen Freifeld and David Henry in New York; Editing by Leslie Adler)
[© 2014 Thomson Reuters. All rights reserved.]
Copyright 2014 Reuters. All rights reserved. This material may not be published, broadcast, rewritten or redistributed.