CLASSIFIED ADS
---
PUBLISHER'S NOTICE
Federal and state laws prohibit employment advertisements that express a discriminatory preference on the basis of race, age, sex, color, national origin, religion, handicap, or marital status.
Lincoln Daily News will not knowingly accept advertising for employment which is in violation of these laws. Our readers are informed that employment offerings advertised are available on an equal opportunity basis.
---

Send a link to a friend
---
Testing for Firefighter Candidates
Mandatory Orientation July 8th 5:30 p.m. Lincoln Park District
Applications to be filled out and turned in at Orientation.
Applicants must bring copies of Birth Certificate, Marriage License, Military Service records, High School Diploma, State of Illinois Firefighter II or Basic Certification and Illinois or National EMT license.
All Candidates must have a current CPAT Certified Physical Agility Test card at the time of job offer.
Written exam for the Firefighters Candidate List is on July 12th 11:00 A.M. at the Lincoln Park District. All Candidates must attend the orientation.
Lincoln Park District
1400 Primm Rd. (Railer Way)
Lincoln Illinois 62656
Contact Lincoln Fire for questions 217-735-4020

Send a link to a friend
---
Logan County Highway Department is accepting applications for a mechanic/road maintenance position.

Must be self-motivated, have good communications skills, and work with limited supervision. Must have experience with machinery maintenance including hydraulics, diesel/ gas/small engines.

Experience operating trucks and heavy equipment is preferred. CDL required. Residence in Logan County is required. E.O.E. Applications available at 529 S. McLean Street, Lincoln, Illinois. (217) 732-3059

Send a link to a friend
---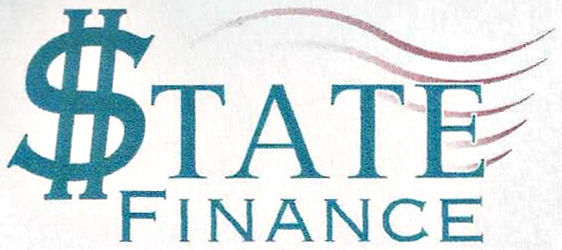 State Finance hiring full time Manager. Experience in collections, growth, cash control & customer service preferred. Competitive salary and full time benefits
send resume or apply within at
128 S. Chicago St Lincoln, IL

Send a link to a friend
---
All kitchen position openings
2 full-time and 4 part-time
Apply in person after 4:00 to Nick Guzzardo at
Guzzardo's Italian Villa, downtown Lincoln.

Send a link to a friend
---
Full-Time opening in Lincoln, IL Mental Health Centers of Central Illinois is seeking FT Instructor for the Logan-Mason Rehab Center, Monday through Friday, 8AM to 4PM.
Position will assist developmentally disabled individuals in a treatment setting. HS diploma or equivalent req. Prev exp working with developmentally disabled pref. Must be able to lift 50+ pounds. Clean driving record req.

Must be able to pass a fingerprint background check and drug test. MHCCI is an Affiliate of Memorial Health System

Visit our website www.mhcci.org and click on the careers button to view detailed description & to ap-ply. EEO/AAP M/F/D/V

Send a link to a friend
---