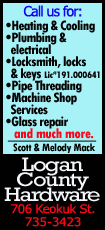 Sky-rocketing consumer prices and shortages of nearly a third of basic goods have helped push Maduro's approval rating to 37 percent and weakened his standing as the heir to the wildly popular late socialist leader Hugo Chavez.

He has launched reform measures over the last year that were applauded by Wall St., such as easing Chavez's rigid currency controls, but they have not stopped growth from slowing or prevented inflation from rising to the highest level since current records began in 2008.

The central bank blamed May's 5.7 percent inflation reading on three months of opposition protests, but economists say the true culprit is a doubling of the money supply since the start of last year and a 17 percent increase this year.

"It's easier to blame the protests than to cut spending and maintain fiscal discipline, which has a high political cost," said Asdrubal Oliveros of Caracas-based Ecoanalitica. "If you don't reduce monetary distortions, you won't control inflation."

Annualized inflation hit 60.9 percent in May, a headache for foreign companies such as Colgate-Palmolive <CL.N> that are struggling under rising costs as well as the hefty devaluation caused by recent currency measures.


Any long-term stabilization of prices will require cutting state spending, which the government is loathe to do because it would like exacerbate the sharp GDP slowdown of 2013. First-quarter GDP figures were due out last month.

Soaring prices have cut into the social development gains achieved by the late Chavez, who won repeated elections by lavishing oil revenue on the country's poor through free health clinics, subsidized food and stipends for single mothers.

Poverty dropped by almost 25 percentage points during Chavez's 14-year rule, but inflation helped drive it back up by 4 percentage points on average in 2013 from 2012.

Typically dry macroeconomic discussions have become fodder for jokes among Venezuelans, who use Twitter or long waits in supermarket lines to chuckle about the country's economy.

"With this ferocious inflation, it's an investment to buy green plantains and eat them as they ripen," wrote social media pundit Luis Carlos Diaz, referring to sweet plantains often served with rice or meat.

'ECONOMIC WAR'

Maduro says the problems are the result of an opposition-led "economic war" backed by Washington, blaming saboteurs and speculators for pushing up prices. In December he won praise, even among the opposition, by ordering merchants to cut prices of goods ranging from televisions to car batteries.

[to top of second column]
Even opposition skeptics still trust central bank figures, citing a core group of economists that have resisted pressure from some politicians to manipulate the figures.

But the bank is routinely delaying the release of indicators, publishing April's 5.7 percent inflation reading nearly a month after the legal deadline. It came out about an hour after the opening match of the World Cup.

Wall St. has hailed some signs of pragmatism including an easing of the 11-year-old exchange controls to reduce import bottlenecks and limit product shortages.

Many applauded this week's removal of Planning Minister Jorge Giordani, an advocate of interventionist economics, from the central bank's board.

But Maduro has stepped up enforcement of price controls that rarely keep up with inflation, which puts the squeeze on consumer goods companies that cannot pass costs on to consumers.

Colgate reported a 7 percent drop in first-quarter profit at its Latin America unit driven in part by Venezuela's inflation.

And the new foreign exchange measures devalued the bolivar currency by as much as 88 percent, creating accounting losses for multinationals ranging from DirecTV <DTV.O> to GM <GM.N>.

State inspectors appear nearly every day on television upbraiding merchants for "speculative" profit margins, which business leaders say will do little to rein in prices.

"They increase inspections, they bolster the economic offensive, and things get worse. Are they attacking the true causes of inflation?" wrote Henkel Garcia of private think tank Econometrica

(Reporting by Brian Ellsworth; editing by Andrew Hay)
[© 2014 Thomson Reuters. All rights reserved.]
Copyright 2014 Reuters. All rights reserved. This material may not be published, broadcast, rewritten or redistributed.