ECB package may have given Hungary more room to ease: central bank deputy
Send a link to a friend Share
[June 16, 2014] By Krisztina Than and Gergely Szakacs
BUDAPEST (Reuters) - Hungary may have more room to ease monetary policy if the ECB's new measures hold down local risk premia and inflation further, Hungary's deputy central bank governor Adam Balog told Reuters on Monday.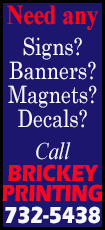 Balog, who is a close ally of Governor Gyorgy Matolcsy on the bank's policy board, said the ECB's rate cut this month and its measures to pump money into the sluggish euro zone economy could strengthen the forint and curb prices of imported goods.

"If, as a result, the Hungarian inflation rate declines further and Hungarian risk premia decrease, then the room for maneuver in Hungarian monetary policy could increase," Balog said in an emailed reply to Reuters questions.

He also said the bank could be expected to cut its inflation projections and raise its forecasts for economic growth in its fresh inflation report due next week, when the bank also holds a rate-setting meeting on Tuesday.

The bank has cut its benchmark rate to a record low of 2.4 percent in 22 consecutive monthly steps from a 2012 peak of 7 percent to boost economic recovery. It has left the door open to further easing even though most other central banks in Central Europe have already stopped cutting borrowing costs.

The expected bottom of the bank's aggressive easing cycle has moved gradually lower and analysts believe it still has room to trim rates to 2.2-2.3 percent.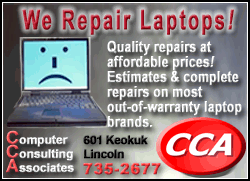 Balog declined to say where rates could bottom out but he said recent inflation data came in below the central bank's expectations and economic output still fell short of its potential level, which warranted loose monetary policy.

"Inflation sank to negative territory in the past two months and inflation indicators signal moderate inflation pressure in the medium term as well," he said. "These all point to loose monetary conditions."

Balog said such conditions could prevail in Hungary "for a more sustained period".

The European Central Bank has cut interest rates to record lows, launched a series of measures to pump money into the euro zone economy, and pledged to do more if needed to fight off the risk of Japan-like deflation. Cheap money pumped out by major central banks encourages investors to seek higher returns in riskier asset markets like Hungary's.

NO DEFLATION THREAT

Although some consumer prices have been falling, there is no risk of deflation in Hungary, because the economy is growing and household consumption demand is on the rise, Balog said.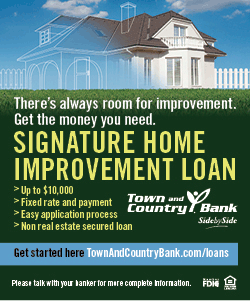 Hungary's annual headline inflation rate was -0.1 percent in both April and May, mostly due to government-imposed cuts in household energy prices.

Balog said the annual rate of inflation could move away from zero at the end of the year and then could gradually approach the central bank's inflation goal of 3 percent.
"Nonetheless, I am concerned over permanently very low inflation, not only in Hungary but also in the euro zone, our most important trading partner," Balog said.

"Excessively low inflation hinders economic adjustment, limits the effectiveness of monetary policy and slows the process of reducing debt."

While Hungary's government bond yields have dropped to record lows on continued inflows of foreign funds into the region's assets, helped by a strong economic recovery, the forint has weakened 3.3 percent versus the euro so far this year, underperforming the rest of the region.

Balog said a weak forint could help exports and it has contributed to a big surplus on the services trade balance.

"On the whole, I think that right now the depreciation of the exchange rate could have impacts that boost growth, but like all central bankers, I have to look at the exchange rate moves by assessing growth, inflation and financial stability impacts at the same time," he added.

(Reporting by Krisztina Than; Editing by Ruth Pitchford)
[© 2014 Thomson Reuters. All rights reserved.]
Copyright 2014 Reuters. All rights reserved. This material may not be published, broadcast, rewritten or redistributed.