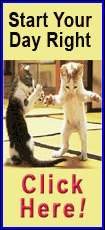 Telecoms and technology firms are looking to tap an expected surge in demand for so-called machine-to-machine (M2M) communications - or using the internet to get products from cars and washing machines to turbines and medical equipment to carry out more tasks, more efficiently.

Cars are at the forefront of the new industry, as manufacturers strive to add new features such as streaming music, playing audio books, navigation aids and security improvements to their vehicles.

Only about 10 percent of vehicles currently have built-in connectivity to the internet, but that number is expected to rise to more than 90 percent by 2020, according to British consulting firm Machina Research.

Vodafone said on Monday it had agreed to buy Cobra Automotive Technologies, which provides products aimed at improving car security, telecommunications and vehicle tracking for the automotive and insurance industries.

"The combination of Vodafone and Cobra will create a new global provider of connected car services," said Erik Brenneis, Director of M2M at Vodafone.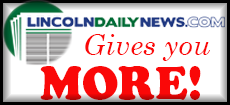 "We plan to invest in the business to offer our automotive and insurance customers a full range of telematics services."

Other mobile operators are also investing in the M2M industry - also known as "the internet of things" - looking for new sources of income as stiff competition and regulation slow growth in their core market.

For example, Verizon Communications, the largest U.S. wireless carrier, spent $612 million in cash in 2012 to buy Hughes Telematics, which sells products including GPS tracking, communications and safety features in cars.

OWNING THE SERVICES

Technology companies are also deeply involved.

Earlier this year, Apple unveiled its CarPlay technology, which integrates its iPhone with a car and allows drivers to use certain apps on the dashboard with Siri, the voice-enabled assistant, to view maps, make calls, listen to music and send and receive text messages.

In other industries, examples of M2M technology already in use include smart meters which monitor energy usage at homes, or devices in offices which tell an owner when their coffee machine needs re-stocking.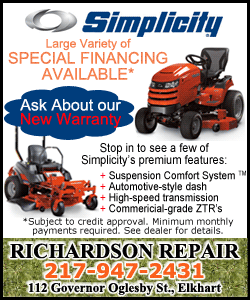 Enders analyst James Barford said mobile operators were still undecided whether they wanted to provide just the network capabilities for M2M communications or actually compete with IT providers to manage the services themselves.
"Although there is scope to have a very large number of connected devices in due course, typically the volume of traffic that goes over them is pretty low because it's just logistics data," he said.

"Increasingly more of the value is in the service wrapped around it. This is a small move towards owning more of the services."

The GSMA, the trade body for mobile operators, estimates there were 195 million M2M connections in 2013, with the highest usage seen in the car and consumer electronics industries.

Vodafone said it would offer 1.49 euros a share to buyout shareholders in Italian group, around 50 percent higher than its previous closing price.

Cobra's majority shareholder Intek Group said in a statement it had agreed to tender its 51.4 percent stake in Cobra for 74.3 million euros.

At 1015 GMT, Cobra shares were up 49 percent at 1.473 euros, while Vodafone's stock was down 0.5 percent at 194.05 pence.

($1 = 0.7345 Euros)

(Editing by Sarah Young and Mark Potter)

[© 2014 Thomson Reuters. All rights reserved.]
Copyright 2014 Reuters. All rights reserved. This material may not be published, broadcast, rewritten or redistributed.