Guantanamo hearing to weigh accusations of FBI spying
Send a link to a friend Share
[June 16, 2014] By Ian Simpson

WASHINGTON (Reuters) - A U.S. war crimes tribunal will hear arguments on Monday over a suspected FBI investigation that may have created a conflict of interest for lawyers representing Guantanamo Bay inmates accused of orchestrating the Sept. 11, 2001, attacks.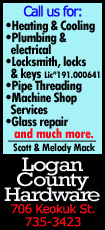 The Guantanamo Bay military commission is weighing a defense motion whether to abate, or modify, proceedings against the five inmates charged for their alleged involvement in the Sept. 11 attacks, which killed almost 3,000 people in New York, Washington D.C. and Pennsylvania.

The tribunal was adjourned in April after defense lawyers said Federal Bureau of Investigation agents tried to turn a defense team expert on classified materials into an informant.

Defense lawyers claimed the attempt raised a conflict of interest between them and their clients.

Judge Army Colonel James Pohl said in a filing this month the commission was concerned that an outside counsel appointed to look into the allegations had not adequately dealt with issues raised by the defense about the alleged FBI probe.


The panel also was unsure whether other investigations had been carried out that the defense knew nothing about, Pohl said.

Brigadier General Mark Martins, the chief prosecutor, has assigned five special counsel to represent the prosecution in the hearing, which will be held on Monday and Tuesday.

Martins said in a statement late on Sunday the special counsel would wall the prosecution off from learning about any privileged communication between the defense and the accused that might emerge from the hearing.

The U.S. military has called the five defendants "high-value detainees" who played key roles in plotting the 2001 attacks. They could be executed if convicted of charges that include mass murder, terrorism and hijacking.

[to top of second column]
The defendants were captured in 2002 and 2003 and were first charged at Guantanamo in 2008. The tribunals and the charges were revised by the administration of U.S. President Barack Obama, and the defendants were arraigned on the current charges in May 2012.

On Wednesday, the commission also will arraign Abd al-Hadi al-Iraqi, an Iraqi suspected of being a senior member of al Qaeda. He has been at the Guantanamo Bay U.S. Naval Base in Cuba for seven years.

The hearing is being held at Guantanamo Bay. Reporters and observers will monitor it through closed-circuit television at Fort Meade, Maryland.

(Editing by Paul Tait)
[© 2014 Thomson Reuters. All rights reserved.]
Copyright 2014 Reuters. All rights reserved. This material may not be published, broadcast, rewritten or redistributed.