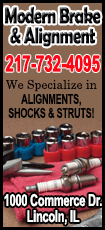 Catcher Derek Norris and center fielder Coco Crisp hit three-run homers, and right-hander Jesse Chavez pitched six strong innings for the A's in a 10-5 victory at the O.co Coliseum.

The A's took two of three games against New York over the weekend. Oakland won the season series 4-2 and improved to 14-5 in its past 19 games against the Yankees.

"Ever since I've been here, we've been built around the long ball," said Norris, who is in his third season. "We obviously made ourselves a little more well-rounded, gradually over the last couple years, but whenever we're hitting homers, we're winning. That's just the bottom line.

"Whenever we hit homers, we win. A lot of teams could probably say the same thing. That's kind of what we built our team around is getting that big inning, the three-run homer to bust the game open. That's what we did today."

Norris crushed a three-run shot off Yankees left-hander Vidal Nuno in the first inning, and Crisp ripped a three-run shot off Nuno in the second, giving Oakland a 6-0 lead.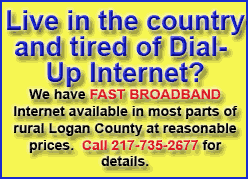 The A's homered only once in their previous five games, a power outage that followed a streak of 16 games in which they homered at least once. Oakland, which ranks second the American League with 79 homers, launched 27 home runs during that stretch.

"It's good to see," A's manager Bob Melvin said of the home runs. "We haven't been swinging the bat as well as we were earlier, certainly on the power portion of it, but two big three-run homers today gets you off to a good start."

Norris went 3-for-5 with a home run, a double and a single, raising his batting average to .305. He hit two three-run homers on Mother's Day against the Washington Nationals and added a three-run homer on Father's Day against the Yankees.

"I don't know if that's exactly how I was planning it out, but yeah, it was nice to go out and get the bats going," Norris said. "As a whole, we've kind of been in a little bit of a slump, so it's nice to break out of that today."

Crisp went 2-for-4, scored three runs and drove in three. Third baseman Josh Donaldson snapped a career-high 0-for-33 streak in the fourth inning, grounding an RBI single to right after going hitless in his first two at-bats of the game.

Chavez (6-4) lost three of his previous four starts before getting back on track Sunday. He allowed just one run on five hits, striking out four and walking none.

"It's not like he was pitching poorly, but this is the type of outing we were seeing early in the year," Melvin said.

Nuno (1-3) allowed eight runs and eight hits -- both season highs -- over three-plus innings in his shortest start of the season. Going into the game, he was 1-0 with a 1.80 ERA in six appearances on the road, including four starts, and he hadn't allowed a home run away from Yankee Stadium. The Yankees were 6-0 in Nuno's six career road starts before that streak ended decisively Sunday.

[to top of second column]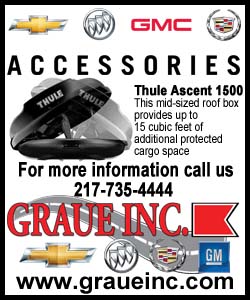 "It was pretty much not making adjustments," Nuno said. "They got some little hits here and there and then it was just one pitch, bang. Those two innings, it was a little frustrating not getting ahead in the count, and they took advantage."

Yankees designated hitter Carlos Beltran went 2-for-4 with a solo home run in the seventh, and left fielder Brett Gardner hit a two-run shot in the ninth. Shortstop Derek Jeter went 1-for-3 with a double, a run and an RBI in his final career regular-season game against Oakland.

"I felt good," said Beltran, who had just four hits in his previous 30 at-bats before Sunday. "I felt rhythm at the plate. It was pretty positive the way I felt. Hopefully I can build from that."

The A's scored four times in the fourth inning, increasing their lead to 10-0.

The Yankees scored their only run off Chavez in the sixth when Jeter doubled and scored on first baseman Mark Teixeira's double. Beltran cut the lead to 10-2 with his leadoff blast in the seventh. Jeter made it 10-3 with a sacrifice fly in the seventh, driving in right fielder Ichiro Suzuki. Gardner's two-run blast in the ninth made it 10-5.

NOTES: Yankees 1B Mark Teixeira returned to the starting lineup Sunday, one day after he was a late scratch because of a back spasm. ... Oakland RF Josh Reddick (hyperextended right knee) likely will begin a rehab assignment Tuesday with Triple-A Sacramento, A's manager Bob Melvin said before the game. ... A's 3B Josh Donaldson was dropped from third to sixth in the order. "It's just a little bit of a change of scenery, which you do from time to time just to mix things up," Melvin said. ... Yankees SS Derek Jeter was honored in a pregame ceremony before playing his final career regular-season game against the A's. Oakland hitting coach Chili Davis and Melvin presented him with a check for $10,002 to his foundation from the team, as well as an assortment of parting gifts, including a three-liter bottle of Cabernet Sauvignon from the Napa Valley.
[© 2014 Thomson Reuters. All rights reserved.]
Copyright 2014 Reuters. All rights reserved. This material may not be published, broadcast, rewritten or redistributed.