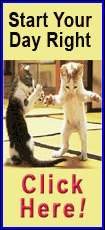 Seager let his bat do the talking again on Sunday, when he went 4-for-4 with two doubles and three RBIs in the Mariners' 5-1 win over the Rangers.

In 12 games against the Rangers this season, Seager is hitting .396 with 12 RBIs, five extra-base hits and a .646 slugging percentage. He is hitting .337 with a .667 slugging percentage against Texas over his four-year career.

"That's just one of those weird things," he said. "That's baseball. I'd like to be able to do it against everybody."

Seager drove in the Mariners' first three runs before scoring on left fielder Dustin Ackley's single in the eighth.

Seattle starter Hisashi Iwakuma (5-3) allowed just one run off six hits over eight innings of work as the Mariners (34-35) snapped their five-game losing streak.

In the hours before Sunday's game, Iwakuma didn't even think he'd be able to make the start. A sore neck hampered him throughout his pre-game stretch, so much so that a Seattle trainer had to be called in to loosen it up.

"I needed to pitch today," Iwakuma said after earning the win. "I felt responsible, especially after (Seattle) losing five in a row, so I needed to go out there."

Texas (34-35) got its lone run on a solo homer by Brad Snyder in the second inning, giving the Rangers a 1-0 lead. It was Snyder's first career homer.


"I'm not going to lie: I've been working for that first big-league homer for a long time," said Snyder, the father of a young son whose own dad was watching the game on television back in Ohio. "It is a big sigh of relief to get that first one out of the way. Especially on Father's Day, it's something I'll never forget."

Seager, who already had a pair of singles, hit a two-out, two-run double in the fifth to put the Mariners ahead 2-1. He added another RBI double in the eighth for a 3-1 lead before scoring on Ackley's RBI single. Seattle scored its final run on shortstop Brad Miller's sacrifice fly in the eighth.

"We certainly weren't trying to give him anything on the inside of the plate," Texas manager Ron Washington said, "and when we did, he hit it."

Seattle did most of its damage against Texas reliever Robbie Ross Jr., who gave up three runs off four hits before rookie Ben Rowen came on for him in the eighth. Rowen, making his major league debut, got three outs in the eighth to end Seattle's three-run inning.

Texas starter Nick Martinez (1-4) went six innings, allowing two earned runs off nine hits.

[to top of second column]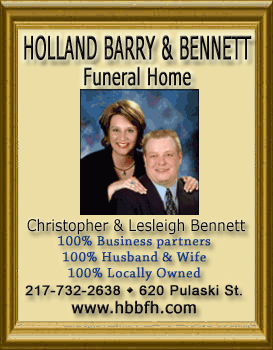 Seattle first baseman Logan Morrison did not finish the game after suffering a laceration to his forehead in the fifth inning. Morrison slammed his bat into a dugout wall in disgust after a popout with two runners on base and took a shard of the broken bat off his left eyebrow. He underwent five stitches after the game.

"I obviously acted like a 3-year-old," Morrison said after the game. "I apologized to my teammates and to (manager Lloyd McClendon). ... I'm embarrassed. No matter how bad I'm playing, I can't do that. You move on, and hopefully I can come back soon and start helping this team win games."

NOTES: Mariners C John Buck made his first career appearance at first base in Sunday's sixth inning, when he replaced 1B Logan Morrison after an incident in the dugout. Morrison cut a gash over his left eye when the bat he slammed against a dugout wall cracked and bounced off his eyebrow. Buck played flawless defense for three innings before being lifted for a pinch runner in the bottom of the eighth. ... Texas CF Leonys Martin was back in the leadoff spot Sunday, marking the second game in a row and the third time this season that he has batted first. ... Mariners manager Lloyd McClendon said before Sunday's game that OF Michael Saunders (shoulder), 1B Justin Smoak (quad) and DH Corey Hart (hamstring) are getting closer to rehab assignments. All three players are currently on the 15-day disabled list, with Hart eligible to come off whenever he's healthy. ... Rangers 3B Adrian Beltre was initially slated to serve as designated hitter Sunday, but about 30 minutes before the game he changed positions with Donnie Murphy. ... McClendon said the team still has no timetable for calling up RHP Taijuan Walker, who threw six innings of no-hit ball before giving up his only hit allowed in a 6 2/3-inning performance at Triple-A on Friday night. Walker struggled with shoulder problems throughout the spring and early part of the season but appears to be getting closer to a clean bill of health.
[© 2014 Thomson Reuters. All rights reserved.]
Copyright 2014 Reuters. All rights reserved. This material may not be published, broadcast, rewritten or redistributed.