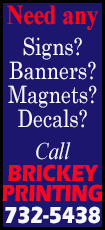 Price produced another extraordinary display of exquisite control, striking out 10 without issuing a walk as Tampa Bay beat the Houston Astros 4-3 Sunday in the rubber match of a three-game series at Minute Maid Park.

Price (5-6) allowed five hits and retired the final 11 batters he faced while completing eight innings. Of his 116 pitches, only 36 were balls. His performance was reminiscent of his previous start in Houston, when he allowed three hits over seven shutout innings, striking out 10 while needing just 70 pitches in an 8-0 victory over the Astros on July 2, 2013.

"After the third inning, I felt like I got my pitch count back down to where it needed to be," Price said. "That's big.

"Seven (innings) in 105 (pitches), eight in 120. That's 15 (pitches) an inning, so I want that every five days."

The Rays (27-43) earned their first road series win since May 12-14 at Seattle by clawing their way back from a pair of two-run deficits. Shortstop Yuniel Escobar plated the first two runs, working a bases-loaded walk off Astros right-hander Brad Peacock in the second before doubling home designated hitter David DeJesus with one out in the fourth.


A one-minute, 52-second replay review in the sixth proved critical for it enabled the Rays to pull even at 3-3. Tampa Bay center fielder Desmond Jennings was awarded first base after initially being called out on an inning-ending double play. Escobar scored from third on the reversal.

"I did not think that we were going to get that one," Rays manager Joe Maddon said. "You have to (challenge the initial call). Anybody in our dugout would have done the same thing, no question. We've had others that I thought should have gone our way that did not, i.e. yesterday.

"The one today I had no clue. If they had called it the other way, I would have said, 'There we go again,' but you've got to keep going out there."

The Rays forged in front in the eighth when Jerry Sands delivered a pinch RBI single that scored left fielder Matt Joyce. Sands broke three bats during the at-bat, including on the swing that put the Rays ahead.

"I need to get a bat order in now, I guess," Sands said.

Right-hander Jerome Williams (1-3) took the loss for the Astros (32-39) after allowing two runs in two innings.

Rays left-hander Jake McGee earned his first save of the second and the second of his career by working a scoreless ninth.

The afternoon began well enough for the Astros, with center fielder Dexter Fowler and third baseman Matt Dominguez cranking solo home runs in the bottom of the first inning to give Houston a 2-0 lead.

[to top of second column]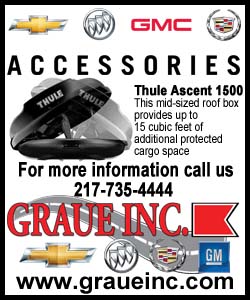 Price began the day tied for the American League lead with 13 homers allowed, a stat reflective of his penchant for throwing strikes. Once Price started getting the Astros to swing and miss, runs became scarce.
In the third inning, Fowler doubled and scored when first baseman Jesus Guzman knocked a run-scoring single into right field with two outs. That proved to be the final glimpse of Price's vulnerability.

"That guy's a competitor," Fowler said of Price. "He was my roommate in the All-American game, so we have some past. The guy's going to come after you, and you just have to be ready to hit. He's a bulldog on the mound."

Price retired the side in order in the second, fourth, sixth, seventh and eighth innings, and it required a deftly placed, one-out bunt single by shortstop Jonathan Villar in the fifth to slow his dominance. Villar advanced to second and third on a pair of stolen bases but was stranded when Astros right fielder George Springer struck out for the third time.

"He's definitely strike-heavy," Astros manager Bo Porter said of Price. "He's not going to walk people. But he uses both sides of the plate and has really good command of moving the ball up and down and using the secondary stuff, as well."

NOTES: Rays RHP David Price allowed his first career leadoff home run in his 162nd start, surrendering a blast to Astros CF Dexter Fowler in the bottom of the first inning. ... Astros 2B Jose Altuve (right hand contusion) hit before the game but was absent from the starting lineup for a third consecutive game. Altuve pinch-hit with one out in the ninth inning and grounded into a fielder's choice. ... The Astros placed RHP Josh Fields on the 15-day disabled list with forearm soreness, and they recalled RHP Paul Clemens from Triple-A Oklahoma City. The Astros also agreed to terms with RHP Jose Veras on a minor league contract. Veras will report first to the team's complex in Kissimmee, Fla., then to Oklahoma City.
[© 2014 Thomson Reuters. All rights reserved.]
Copyright 2014 Reuters. All rights reserved. This material may not be published, broadcast, rewritten or redistributed.