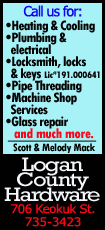 The Fed is mandated by Congress to pursue just two goals, maximum employment and price stability, but since the 2007-2009 recession has increasingly taken on responsibility for battling cracks in the financial system.

"Almost always, these goals are complementary," Fischer said in written testimony released on Wednesday for a U.S. Senate confirmation hearing set for Thursday. "But each of them must be an explicit focus of Fed policy."

The former chief of the Bank of Israel was chosen to be Fed Chair Janet Yellen's second-in-command in part for his crisis-management credentials, especially during a seven-year stint as the No. 2 official at the International Monetary Fund.

In his remarks, he also expressed support for Yellen's policy of continued monetary accommodation to bring down overly high unemployment and boost uncomfortably low inflation, "even though the degree of expansion is being gradually and cautiously cut back" as the Fed trims its massive bond-buying program.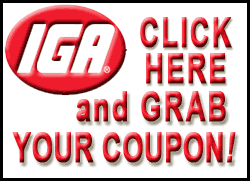 Outside of those brief comments, Fischer's prepared remarks provided few new clues on his outlook for monetary policy or the economy, and investors will watch closely his testimony before the U.S. Senate Banking Committee on Thursday, set to begin at 10 a.m. ET.

As nominee for Fed vice chair, Fischer would be expected to fall in line with Yellen on most major policy issues. He has said he believes the Fed's program of quantitative easing has been effective.

Frustrated with the slow recovery from the Great Recession, the Fed has kept interest rates near zero for more than five years and has bought trillions of dollars in bonds to stimulate investment and hiring even more.

While the central bank is now reducing the pace of its purchases, worries are growing that the unprecedented accommodation has stoked risky asset-price bubbles that could destabilize financial markets and harm the economy again.

Some Fed officials have even suggested the Fed may need to tighten policy earlier than otherwise to stamp out risks to financial stability.
But Yellen has so far steered clear of that conclusion, saying that she believes supervision and regulation should be the Fed's first line of defense against instability.

Fischer made it clear that he'll also be strongly focused ensuring the Fed does "everything we can" to beef up bank supervision to prevent another financial crisis.

Lael Brainard, a former deputy at the Treasury Department nominated to be a Fed governor, and Fed Governor Jerome Powell, who has been renominated, also stressed the importance of financial stability in their prepared testimony.

"I cannot think of a more important moment for the work of the Federal Reserve in promoting price stability and maximum employment alongside financial stability," Brainard said.

Powell said: "The task for monetary policy will be to provide continued support as long as necessary, and to return policy to a normal stance over time without sparking inflation or financial instability."

Confirmation of the nominees would bring the Fed's policymaking panel up to 11, just shy of its full 12-member maximum, with the pending departure of Governor Sarah Bloom Raskin. The Senate on Wednesday confirmed her to be the No. 2 official at the Treasury Department.

Fed policymakers gather in Washington next week to discuss policy.

(Reporting by Ann Saphir and Jonathan Spicer; editing by Chizu Nomiyama and Paul Simao)
[© 2014 Thomson Reuters. All rights reserved.]
Copyright 2014 Reuters. All rights reserved. This material may not be published, broadcast, rewritten or redistributed.