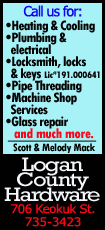 European benchmark Brent prices slipped modestly, widening the closely watched Brent/WTI spread for a third day, but the main focus was on the U.S. contract after a double dose of bearish supply news.

The U.S. Department of Energy surprised markets by announcing plans to sell up to 5 million barrels of crude oil from the Strategic Petroleum Reserves (SPR) to test the capabilities of the nation's emergency stockpile.

U.S. Energy Information Administration (EIA) data showed overall crude stocks in the world's largest oil consumer rose by 6.2 million barrels in the week to March 7, nearly triple expectations, as more refiners shut for seasonal work at the peak of the spring maintenance season.

"We are heading lower on this (EIA) report and the SPR release," said Matt Smith, analyst at Schneider Electric in Louisville, Kentucky. "It's only 5 million barrels, but any further supply coming to the market is going to have a bearish impact."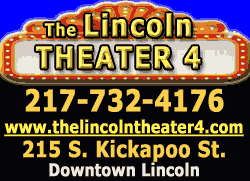 Brent crude fell as well, though not by as much, with support from geopolitical risk in Libya and signs the European Union may impose tougher sanctions on Russia.

U.S. crude settled $2.04 lower at $97.99 a barrel, below the 50-day moving average of $98.32 by midday.

Brent crude oil futures settled about 53 cents lower at $108.02 per barrel.

Brent's premium over U.S. crude <CL-LCO1=R> settled $1.51 wider at $10.03, the first time it settled above $10 since Jan. 29.

AMPLE SUPPLY, LOW DEMAND

The DOE said its test sale, the first since 1990, was timed so refineries interested in buying from the reserve can plan for when their facilities come out of annual maintenance cycles and crude oil stocks are needed in preparation for the switch over to summer grade gasoline.

Analysts said the decision was surprising given the high levels of U.S. crude oil stockpiles.

"The U.S. is well supplied," said Mark Routt, a senior energy consultant at KBC in Houston. "In terms of crude stocks, there's little reason for (the sale) unless it was operational or for some other technical reason."
EIA data reinforced a picture of ample supply and low demand.
Crude oil imports rose 199,000 barrels per day, while refinery rates dropped 1.4 percentage points to 86 percent of capacity as units shut for spring maintenance, the data showed.

Weighing on global oil markets, copper declined to near four-year lows as concerns increased over the economic health of China, the world's No. 2 oil consumer.

Investors await fresh economic data from China on Thursday, including industrial output, retail sales and urban investment.

Brent drew some support from turmoil in Libya, where the parliament voted Prime Minister Ali Zeidan out of office on Tuesday after rebels humiliated the government by loading crude on a tanker that fled from naval forces.

The Libyan Air Force fired on the tanker Tuesday, managing to stall the ship, but has since lost contact with the tanker, which managed to restart its engines and was last seen near the border with Egypt, a Libyan minister said.

On the Ukraine crisis, German Chancellor Angela Merkel said Europe will impose tougher sanctions on Russia next week if there is no sign that Moscow is willing to engage in a "contact group" to seek a diplomatic solution over the Crimea peninsula.
(Additional reporting by Peg Mackey in London and Manash Goswami in Singapore; editing by Dale Hudson, Bernadette Baum and Tom Brown)
[© 2014 Thomson Reuters. All rights reserved.]
Copyright 2014 Reuters. All rights reserved. This material may not be published, broadcast, rewritten or redistributed.