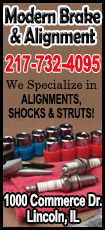 Cranking the defensive pressure as high as we have seen all season, the Railers used a 19-3 run to start the second half, dashing any of Central's hopes that they would be able to hand Lincoln a loss for the second time this season. By the time the run was over, Lincoln held a 37-20 lead, and Railer Nation was already on the phone to their travel agents, making plans to be in Springfield on Tuesday night.

Once again, it was a great team effort that propelled the Railers to their 32nd win on the season. However, every situation needs a leader, and Friday night there was no question that was senior Max Cook. Cook scored 10 of his game-high 14 points in the second half, including a critical five to start the second half. He also corralled 10 rebounds on the night to complete his double-double.

"I was only able to do what I did tonight thanks to my teammates," Cook said after the game. "When I was able to drive and kick it out, they were able to make some shots. The credit goes to my teammates."

Lincoln coach Neil Alexander was impressed as well. "He (Cook) is a gamer. I don't like to use that word because if you don't practice well, you aren't going to be in the game. But tonight he was a gamer," Alexander said. "He's such a competitor, and he did what he needed to tonight."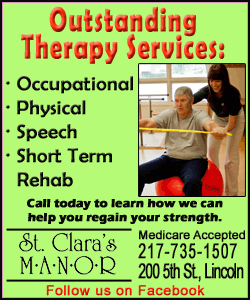 The contest started much like the earlier game between the two, with Central taking advantage of the Railers' inability to keep the Maroons off the offensive glass. After Gavin Block put the Railers on the board by splitting a pair of free throws and then hitting a 3 off a nice look from the inside by Edward Bowlby, Central got their first points by scoring directly off an offensive rebound to make the score 4-2 Lincoln. In the first game, there was frustration with how easily the Maroons controlled the offensive boards. A Tyler Horchem 3 was answered by two more baskets off the offensive glass, pulling the Maroons to within one at 7-6.
Keeping Central off the boards was proving to be an issue, and when Central's Sean Suggs, who scored 22 in their first matchup, hit a 3 from the left side, Central had their first lead and a streaky shooter had just hit his first target.
Trailing by two heading into the second quarter, Lincoln tied and then took the lead. Cook scored off a nice pass from Block and then quickly converted a steal into two more points to put Lincoln back up 11-9. More struggles in allowing Central to control the boards put Lincoln back down at 13-11. Another free throw from Block pulled the Railers to within one at 13-12.
In the sectional games, although winning by 19 and 17 points, the Railers did find difficulty in a normal area of strength, the free-throw line. Friday night, Lincoln was only able to connect on 11 of 19 and, combined with Wednesday's 3 for 7, Lincoln was only a little over .500 at Mattoon.
A three-point play by Block put Lincoln up 15-13, a lead they would not relinquish, and when Bowlby followed up with a 3 of his own, the lead had stretched to five at 18-13. With Lincoln up 18-15 and trying to run down the first-half clock, Block was whistled for a foul in the lane. While many of the Railer Nation delegates sat in disbelief, it provided Central (18-11) an opportunity to pull closer or tie the game. A missed 3 led to the frustration of watching the Railers watch the ball hit the floor, only to have Central's Noah Wells grab the loose ball and flip it in from about 15 feet at the buzzer to shrink the Lincoln lead to just one at 18-17.
When the second half started, it felt as though Cook simply let his teammates know he was amping it up, and if they wanted to join him, the more the merrier. All the momentum the Maroons had from the second-quarter buzzer-beater quickly faded as Cook made a steal and raced downcourt for a layup. Cook then got one to go down on a drive and was fouled. After his five-point spurt, Lincoln had pushed out to a 23-17 lead.
After a 3 from Central's Dom Brize sliced the lead in half, the green-clad Railers started to look less like Dr. David Banner and more like the Incredible Hulk. Lincoln's defense stepped up when needed.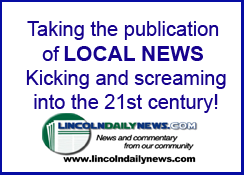 "I thought our defense in the second half was outstanding," Alexander said. "I can't say enough of how hard they played."
On offense, Cook was simply a magician. Working his way into the lane, he was able to make the right pass at the right time, sometimes even making cross-court passes with pinpoint accuracy. Cook was able to find Horchem, who hit his second 3 of the night. Another basket from Block was followed by an Edward Bowlby 3, and quicker than you could say Railsplitter, the lead had grown to 11 at the end of the third quarter, 31-20.
The Bowlby 3 also had the honor of tying the state record for 3s made in a season by one team (286). The current Railers now share that record with the 2004-2005 Railers and most certainly will break that record sometime Tuesday night.
Another key stat that needs to be noted is the fantastic job done by Payton Ebelherr on the boards. The junior came up with one big rebound after another, on both ends of the court, and finished with seven rebounds on the night. A number of Lincoln scores were the result of his work on the glass.
To start the fourth quarter, it was the Cook brothers who pretty much put the game out of reach. On an out-of-bounds play from the baseline, Max found Will Cook cutting to the basket, good enough for a layup. The next four again came from Max Cook, and Lincoln was now up 37-20.
At the 6:24 mark, coach Alexander took a time out to not only settle the team down, as it seemed they were playing too fast; it was also an opportunity for an energy fill-up as Alexander said they "were gassed."
Back to the defense, through three quarters, the Railer defense held Suggs to only five points. For someone who scored 22 earlier in the season, the Lincoln defense knew where he was at all times and made sure that whenever he got the ball, he would not have an easy time getting to the basket.
After Central finally got points in the fourth quarter, they had gone over a full quarter without a score, a long enough period to leave the final score as only drama. A pair of free throws and basket from Joey Olden, who once again helped keep the Lincoln defense in its right place, put Lincoln up 41-22.
Lincoln's last field goal of the night came from Bowlby, who along with Olden had sneaked behind the Central defense. After the easy 2, Lincoln's scoring came on free throws from Max Cook, Olden and Austin Krusz.
As the final buzzer sounded and the Railers had won 47-30, coach Alexander raised both arms high, extended his index fingers and pointed across the gym to the Railer fans in attendance. It was his salute to the fans, an important part of the Railer success.
"The fans were, they were fantastic. The students, I can't say enough," Alexander said. "But, we're going to need them Tuesday night because Cahokia will be looking for revenge for their loss to us."
"I love coaching these kids," Alexander beamed. "Just look at how much fun they are having. I want them to be rewarded for this season. Just one more win and we can get something. They deserve it."
Max Cook had loftier goals: "We just have to win three more games to be the number one team in the state of Illinois in 3A."
The Railers were led on Friday night by Cook's double-double of 14 points and 10 rebounds, while Block finished with 10 points, eight rebounds and three assists. Bowlby chipped in with eight , while Olden and Horchem each had six. Will Cook scored two, while Austin Krusz tallied Lincoln's final point of the night.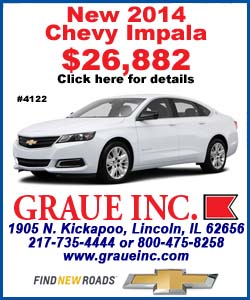 So, the Railers are now in the Elite Eight and will square off against Cahokia on Tuesday night. Lincoln defeated the Comanches 49-38 on the final night of the Thanksgiving tournament. In a game they led by as many as 19 and never trailed, Lincoln was led by Block's 20 and Bowlby's 12 points.
The ticket information for Tuesday night's game is as follows: Ticket prices are $8 for everyone and all seats are general admission. The tickets will go on sale Monday at 9 a.m. until 6 p.m. in the LCHS main office. As usual, any ticket questions or concerns should be directed to Pat Zurkammer at 732-4131, ext. 226, or pzurkammer@lchs.k12.il.us.
Congratulations also go out to Lincoln's Bryson Kirby, who advanced in the 3-point showdown. The freshman made 10 of 15 and advances to the next round.
___
LINCOLN (47)
M.Cook 6-9 2-5 14, Block 3-11 3-5 10, Bowlby3-8 1-1 8, Olden 1-3 4-4 6, Horchem 2-4 0-0 6, W.Cook 1-2 0-0 2, Krusz 0-0 1-2 1, Ebelherr 0-2 0-0 0, Conrady 0-0 0-0 0, Perry 0-0 0-0 0, Dunovsky 0-0 0-2 0. Team 16-39 11-19 47. 3-point field goals 4-18 (Horchem 2-4, Block 1-5, Bowlby 1-5, M.Cook 0-1, W.Cook 0-1, Olden 0-2).
CHAMPAIGN CENTRAL (30)
Suggs 10, Brize 5, Smith 3, Watson 2, Rowan 2, Dee 2, Wells 2, Beesley 2, Stovall 2. Team 12-45 3-7 30. 3-point field goals 3-22 (Suggs 2, Brize).
LCHS 7-11-13-16 47
Champaign 9-8-3-10 30
[By JEFF BENJAMIN]
Click here to respond to this article.
Jeff Benjamin's Railer basketball articles