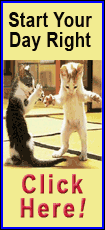 But the Indiana Pacers are an extremely deep team and that trend was evident in their 101-94 victory over the Philadelphia 76ers Friday night at the Wells Fargo Center.

Guard-forward Paul George, one of the rising superstars in the NBA, put on quite a show with 13 points in the third quarter on his way to 25.

"It's late in the year and wins don't come easy, especially against teams like this," George said. "We played great defense. They just came out and made shots."

Forward David West scored 18 points, guard George Hill contributed 14 and guard Lance Stephenson had 13 points and 12 rebounds for the Pacers, who improved to 48-17 and won their second straight following a stunning four-game losing streak. The Pacers have the best record in the Eastern Conference.

Turner, the No. 2 overall pick by the Sixers in the 2010 draft, scored two points and forward-center Lavoy Allen had 13 on 6-for-6 shooting. Indiana acquired Turner and Allen just before the trade deadline expired for forward Danny Granger and a second-round draft pick. Granger and the Sixers agreed to a buyout and he went on to sign with the Los Angeles Clippers.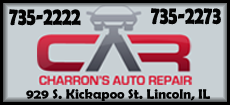 "I didn't feel any extra pressure or anything like that," said Turner, who added four rebounds and four assists. "I'm just out there playing hard for my new team and enjoying the team success."

Allen was a pleasant surprise and gave the Pacers quite a lift off the bench.

"He was great," Pacers coach Frank Vogel said of Allen. "I think we said all along we traded for Evan Turner and Lavoy Allen. He's a quality big and showed it tonight."

The Sixers were led by forward Thaddeus Young's 25 points and 10 assists. Center Byron Mullens scored 15 points and guard Michael Carter-Williams added 12 points, nine rebounds and eight assists. Guard James Anderson chipped in with 11 points.

"I think we played great team basketball," Carter-Williams said. "We made all the right plays defensively. We dug in. We just came up short."

Philadelphia trailed by as many as 17 but hung around in the fourth.

After the Sixers got within 83-75, the Pacers scored consecutive baskets to quickly increase their lead to 12.

But the Sixers refused to wilt, closing the gap to three at 93-90 on a jumper by Young.

As great teams do, the Pacers responded.

George knocked down a difficult driving layup and Hill added a 3-pointer right in front of Indiana's bench. It was enough to help seal the victory.

"Give them (Sixers) credit because they kept battling," George said.

When it was over, the Sixers fell to 15-50, dropped their 19th straight game and their 15th in a row at home.

"We need every break we can get, especially against a team like that," Sixers coach Brett Brown said.

The Sixers are one loss away from tying the franchise mark of 20, set during the 1972-73 season when they finished 9-73. Their 15 straight home losses is a continuing franchise record.

NOTES: Pacers C Andrew Bynum was inactive after making his debut Tuesday with eight points and 10 rebounds in an 11-point victory over the Celtics. Bynum is resting his achy knees, according to coach Frank Vogel. Bynum was acquired by the Sixers before last season but never suited up in one game. He signed with the Cavaliers and was released, making him available to join the Pacers. "A little bit of being smart," Bynum said. "It's more about the playoffs at this point." ... The Sixers signed G Darius Johnson-Odom to a 10-day contract from the NBA Development League. The Sixers waived G Lorenzo Brown to make room for Johnson-Odom. ... Pacers C Ian Mahinmi (bruised left rib) was available yet was held out for precautionary reasons. ... Sixers G James Anderson is their only player to appear in all 65 games this season. ... Pacers G C.J. Watson played eight minutes but left with a strained right hamstring. ... Sixers F Thaddeus Young was 10-for-31 from the field.

[© 2014 Thomson Reuters. All rights reserved.]
Copyright 2014 Reuters. All rights reserved. This material may not be published, broadcast, rewritten or redistributed.