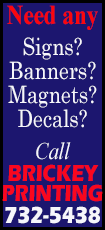 Instead, they looked back on opening night, when they were embarrassed by the Colorado Avalanche.

It turned out to be the right strategy to end a frustrating week.

Center Kyle Palmieri scored two goals in a span of 47 seconds in Anaheim's big second period and the Ducks beat the Avalanche 6-4 on Friday night.

Right winger Corey Perry scored his team-leading 36th goal and center Daniel Winnik and defenseman Ben Lovejoy also had goals for the Ducks, who stopped a four-game skid with six goals in the second period.

The six goals in one period set a franchise record.

More important for the Ducks, they righted their ship after being outscored 17-8 in the last four games.

"We talked about Colorado the past two days, the first game how they embarrassed us," Ducks coach Bruce Boudreau said. "We wanted to more than make up for that."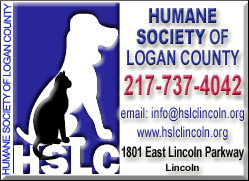 They did, and stayed tied for first place with San Jose in the Pacific Division with a game in hand on the Sharks. San Jose beat the New York Islanders earlier Friday night.

The Sharks caught the Ducks after their worst stretch of the season. It was capped by a 7-2 loss to Calgary on Wednesday. Goaltender Jonas Hiller was pulled after allowing three goals on five shots to the Flames. He had 34 saves against the Avalanche.

"I think it was just desperation," Winnik said. "We haven't been playing very good and I think we are finally just sick and tired of chasing the third period. We just really focused on playing that simple game."

Semyon Varlamov, Colorado's usually steady goalie, skated off after giving up five goals in just 31:53. Lovejoy chased him when his shot caromed off the backboards before going in off Varlamov's left leg to give the Ducks a 5-2 lead.

"All I was trying to do was create a rebound off the end boards and got a lucky bounce," Lovejoy said. "My ninth grade (geometry) class helped me tonight."

It was Anaheim's fifth goal in a span of 8:45 and brought on former Ducks netminder Jean-Sebeastien Giguere.

"We couldn't stop the bleeding," Avalanche coach Patrick Roy said.

Avalanche left winger Jamie McGinn scored two goals and center John Mitchell and left winger Gabe Landeskog had one each.

The Avalanche retained their hold on second place in the Central Division after Chicago lost at home to Nashville but failed to put some distance between themselves and the Blackhawks.

"We just weren't good enough defensively," Avalanche center Matt Duchene said. "It's disappointing. This was a big game for us."

McGinn gave the Avalanche a 2-1 lead before the Ducks' offensive explosion. Goals by McGinn and Landeskog 38 seconds apart late in the second period cut the deficit to one, but Anaheim left winger Mathieu Perreault made it 6-4 with a redirect 30 seconds later.

"I've never been in a period where we scored six goals. We kept saying, 'shoot the puck, shoot the puck,' because it had eyes tonight," Boudreau said. "You've got to take advantage because we've had too many nights where goalies stood on their head against us."

There were no goals in the third period but plenty of action. Avalanche defenseman Erik Johnson received a match penalty after he cross-checked Perreault in the face at 2:07.

Then, after center Nathan MacKinnon had a goal disallowed because of a high stick with 6:08 remaining, things got chippy.

After a scrum in front of both benches, Avalanche left winger Patrick Bordeleau reached across the partition between the benches and pushed Anaheim left winger Patrick Maroon.

Both players were given game misconducts.

It was reminiscent of opening night between the teams when Colorado coach Patrick Roy took exception to a hit on MacKinnon late in the Avalanche's 6-1 win. He slammed the glass between the benches while shouting at Ducks coach Bruce Boudreau.

Roy was fined $10,000 by the NHL for his actions.

"I learned my lesson," Roy said. "I was quiet."

The Ducks also lost defenseman Cam Fowler to a lower-body injury in the second period.

"Bordeleau hit him," Boudreau said. "I thought it was a little dirty, but what are you going to do?"

Mitchell, who signed a three-year, $5.4 million contract extension a few hours before the game, scored when his shot went through the legs of center Nathan MacKinnon to give Colorado a 1-0 lead.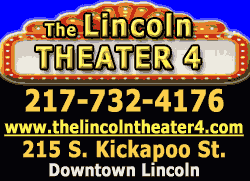 Up to that point, the Ducks had dominated. Anaheim had outshot the Avalanche 13-3 before Mitchell scored, but Colorado finished the period with the last nine shots.

"To come in here with a one-goal deficit was a little bit hard to swallow because we played hard in the first period," Anaheim center Ryan Getzlaf said. "We just couldn't put one in the net. We did the right things in the second period and got rewarded for it."

NOTES: Avalanche C Paul Stastny missed his third straight game with a back injury. He is considered day to day. ... Anaheim D Ben Lovejoy returned to the lineup after missing Wednesday's game with the flu. ... The Avalanche signed C John Mitchell to a three-year contract extension. Additionally, Colorado signed G Reto Berra to a three-year contract. Both deals are through the 2016-17 season. ... The Ducks reassigned C Rickard Rakell to Norfolk of the AHL on Thursday. ... Berra is tentatively scheduled to make his Avalanche debut on Wednesday when the team finishes a three-game road trip in Winnipeg.
[© 2014 Thomson Reuters. All rights reserved.]
Copyright 2014 Reuters. All rights reserved. This material may not be published, broadcast, rewritten or redistributed.