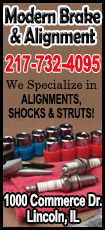 Kansas City Royals: Perez, Salvador
C Salvador Perez gave the Royals a scare, leaving a game with a bruised left hand after taking a foul tip. X-rays, however, were negative. After sitting out a game, Perez returned to the Royals' lineup.

Kansas City Royals: Pena, Francisco

C Francisco Pena clubbed a game tying home run with two out and the count full in the ninth inning Friday in a 9-9 tie with the Oakland Athletics. Minutes later, Pena was called into manager Ned Yost's office and told he was being optioned to Triple-A Omaha.

Kansas City Royals: Gordon, Alex

OF Alex Gordon hit his first spring training home run Friday and is batting .367 in a dozen games. "Gordon is just steady," Royals manager Ned Yost said. "He's a solid, solid player."

Kansas City Royals: Escobar, Alcides

SS Alcides Escobar has just six at-bats in three games. He was out early on a paternity leave and has been setback with shoulder tightness in his throwing arm.

Kansas City Royals: Tomko, Brett

RHP Brett Tomko, who turns 41 next month and began his big league career in 1997, signed a minor league contract Friday with the Royals. He pitched for eight clubs in the majors, including the Royals in 2008, going 2-7 with a 6.97 ERA in 16 games, including 10 starts. He has pitched just 17 2/3 innings in the majors since 2009 and last year pitched for York in the independent Atlantic League.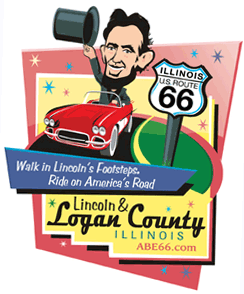 Chicago White Sox: Troncoso, Ramon

RHP Ramon Troncoso, who was 1-4 with a 4.50 ERA in 29 relief appearances last season with the White Sox, signed a minor league contract Friday with the Royals. Troncoso, 31, spent four seasons with the Dodgers, going 8-8 with a 3.92 ERA in 175 appearances.

Minnesota Twins: Perkins, Glen

LHP Glen Perkins, who had a career-high 36 saves and a 2.30 ERA last season, signed a four-year contract extension worth $22.175 million. Perkins restructured the first two years of the deal as he will now have salaries of $4.025 million this season and $4.65 million in 2015 rather than $4.975 million and $3.75 million. The club option for 2016 was eliminated and the St. Paul, Minn., native will be guaranteed $6.3 million that year and $6.5 million in 2017. The revised contract also includes a $6.5 million club option for 2018 with a $700,000 buyout.

Minnesota Twins: Nolasco, Ricky

RHP Ricky Nolasco was chosen to start the opener March 31 against the White Sox at Chicago. The news was hardly a surprise after the Twins signed Nolasco to a four-year, $49-million deal in the offseason, the largest contract ever given to a free agent by the franchise. Nolasco twice started opening day for the Miami Marlins.

Minnesota Twins: Florimon, Pedro

SS Pedro Florimon played in a minor league game Friday. It was the first game action of the spring for Florimon, who underwent an appendectomy three weeks earlier. He is expected to be the starting shortstop again this season after hitting .221 with nine home runs in 134 games last year.

Minnesota Twins: Kubel, Jason

OF/DH Jason Kubel started off 2-for-21 (.095) in exhibition play in his bid to win a spot on the roster after singing a minor league contract as a free agent in the offseason. That comes after Kubel hit just .216 with five home runs in 97 games last season with the Arizona Diamondbacks and Cleveland Indians. He spent the first seven seasons of his nine-year with the Twins and still has manager Ron Gardenhire's faith. "He can click on a baseball," Gardenhire said. "We know that."

Minnesota Twins: Presley, Alex

CF Alex Presley was considered the favorite to be the starting center fielder and leadoff hitter coming into spring training. However, he struggled in Grapefruit League play this season, hitting .167 (4-for-24) with eight strikeouts through games as of March 14. Presley was acquired from the Pittsburgh Pirates last Aug. 31 in a trade for 1B Justin Morneau and batted .283 with one home run in 28 games.
Chicago White Sox: Gillaspie, Conor

3B Conor Gillaspie is not just going to let rookie Matt Davidson win the starting job at third without a fight, and that's what the competition between the two has been in Cactus League games. Both have hit the ball well, and have been making the plays at third. The bigger question for Gillaspie will be can he handle the pressure? After a hot start last year, he seemed to think too much and got in his own way, finishing the year with a .245 average, after starting off with a .319 average and three homers in his first 22 games. "This is a tough game," Gillaspie said. "The less stressed I get about one day, it's going to help me in the long run. And I don't feel quite as stressed about everything this year as I did a little bit last year."

Chicago White Sox Beckham, Gordon

2B Gordon Beckham looked like he had Gold Glove stuff defensively back in both the 2011 and 2012 seasons, but his 12 errors last year were the second most among American League second baseman. Guess what the focus has been for him this spring? "Stupid mistakes," Beckham said of his dismal 2013. "I can make the plays — I've proved that. It wasn't a lack of concentration. But there were certain times where it just didn't work out. I had a terrible year defensively." It wasn't just Beckham. The Sox had the second most unearned runs last season with 80.

Chicago White Sox: Danks, John

LHP John Danks continued to be the talk of camp over the last week, making a second-consecutive start in which he didn't allow a run. For Danks, who missed most of the 2012 season with a bad shoulder and then spent last year struggling to get back to form — evidenced by his 4-14 record and 4.75 ERA last year — the better news was the shoulder feels great. "It has been fun to be healthy and feel good, and not worry about certain rehab things or being in the training room and just being able to focus on baseball," Danks said. "We get to (work) on the side in a couple of days and work on things rather than worrying about how the shoulder feels." Danks is still on schedule to be the No. 3 starter in the rotation.

Chicago White Sox: Viciedo, Dayan

OF Dayan Viciedo was rumored to be in trade talks, as the Sox could be getting a feel of what's out there if they decide to move the power hitter. After a promising 2012 season in which he hit 25 home runs, Viciedo took a step back in 2013, needing a strong second half when the Sox were out of the division race to salvage a .265 season with 14 homers and 56 RBIs in 124 games. The focus this spring has been getting him to cut down on his aggressiveness a bit and be more patient at the plate, and it seems to be working. But Viciedo knows his name is out there, and wants to stay with the Sox. "This is where I want to be," Viciedo said through an interpreter. "I feel appreciative that the White Sox continue to give me the opportunity to succeed. I feel comfortable. I feel I'm among family. I feel I can get better, and they've given me the confidence to keep working at it."
Chicago White Sox: Lindstrom, Matt

RHP Matt Lindstrom (oblique) is back throwing on the side, and once again feels good about making that Opening Day roster. The plan, according to manager Robin Ventura, is to get him back on the mound the last week in Arizona, and that should give them a good enough idea on if Lindstrom is far enough to be a difference maker out of the bullpen.

Cleveland Indians: Masterson, Justin

RHP Justin Masterson has been named by manager Terry Francona as the team's opening day starter. Masterson will be on the mound March 31 when the Indians open the season in Oakland. The announcement was hardly a surprise. Masterson has been the Indians' opening day starter in each of the last two years and in those games had a 1.29 ERA, having allowed two earned runs on five hits, with 15 strikeouts in 14 innings.

Cleveland Indians: Kluber, Corey

RHP Corey Kluber will begin the season as the Indians' No. 2 starter. Kluber had a breakout season last year, when he was 11-5 with a 3.85 ERA. Kluber will pitch the Indians' second game of the regular season, April 1 in Oakland.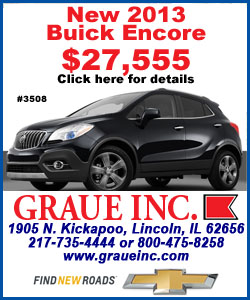 Cleveland Indians: McAllister, Zach

RHP Zach McAllister was named by manager Terry Francona as the Indians' No. 3 starter. McAllister will start the third game of the season, April 2 in Oakland, following RHP Justin Masterson and RHP Corey Kluber, who will start the first two games. In 24 starts last season McAllister was 9-9 with a 3.75 ERA.

Cleveland Indians: Giambi, Jason

DH Jason Giambi will likely start the season on the disabled list as the result of a non-displaced rib fracture. Giambi suffered the injury on March 7 when he was hit by pitch thrown by the Cubs' Edwin Jackson. The 43-year-old Giambi played a big role on the Indians' roster last year. Despite only hitting .183 as a part-time DH, Giambi had several big hits, belting nine home runs and collecting 31 RBIs in just 186 at-bats.

Cleveland Indians: Lindor, Francisco

SS Francisco Lindor, the former first-round draft pick and the Indians' top minor league prospect, was included among the first round of roster cuts. Lindor was assigned to the minor league camp March 12. He is expected to begin the season at Double-A Akron. Lindor appeared in eight spring training games, hitting .267 (4-for-15) with 1 home run, 1 double and 4 RBIs.
Detroit Tigers: Verlander, Justin

RHP Justin Verlander answered a lot of questions with his first start of the spring March 11, throwing 3 2/3 scoreless innings. He gave up one hit, walked two and struck out a pair. His spring timetable is being slowed to make sure there are no setbacks from the January sports hernia surgery he had involving groin muscles in both legs. "I felt good. It felt great to get back out there," Verlander said. "I wasn't perfect, but it was good. It's the direction I want to go." His curve was sharp, his changeup was decent and he was able to spot a fastball that moved in the low 90s. "Everything looked really great," C Bryan Holaday said. "It definitely didn't look like anything was bothering him or that he missed anytime." "I didn't feel a thing," Verlander, 31, said of making a good play on defense. "That's what I've been wanting, to get off the mound and field my spot. To be honest with you, I didn't even think about it." He was held to 52 pitches. Verlander's first scheduled start of the spring was rained out but he was able to throw a strong bullpen and remain on track to start Opening Day.

Detroit Tigers: Iglesias, Jose

SS Jose Iglesias, heading into his third week of inactivity due to shin splints and needing to get back on the field to be able to open the season with Detroit, was scheduled March 14 to see a specialist about his lingering shin splint problems. He was temporarily shut down from all baseball activities prior to seeing the specialist. "We're not there yet, but it's getting more and more tenuous," manager Brad Ausmus said of the diminishing chances that Iglesias will be able to avoid going on the disabled list when the season begins. "The sooner Iglesias is able to play the better it is, not just for him, but for the team in general. Part of that is so he and Ian (2B Kinsler) can work together, because it does take a little bit of time. Now, I'm not saying it takes a season. At this point, they're going to be learning each other into the season even if he started playing today."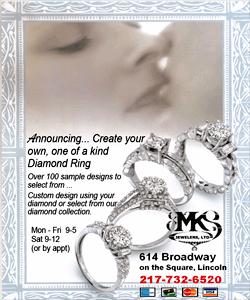 Detroit Tigers: Kinsler, Ian

2B Ian Kinsler is looking more and more like manager Brad Ausmus' choice to open the season as Detroit's leadoff hitter. Kinsler hit first when he is in the lineup with the club's leadoff man since he is been with the team, CF Austin Jackson, batting lower in the order, mostly sixth. Kinsler led off for Texas during his time with the Rangers.

Detroit Tigers: Ray, Robbie

LHP Robbie Ray was among Detroit's first cuts of the spring but may have positioned himself to be the first brought up should the Tigers need someone to fill a spot in their rotation. Ray was sent to minor league camp March 12 when Detroit made its first batch of cuts. "He's definitely close," manager Brad Ausmus said of the primary pitcher Detroit got from Washington in the trade of RHP Doug Fister. "I think a lot of it's going to depend on the secondary pitches. The quicker he commands the secondary pitches, the quicker he's going to be a major league pitcher, because his fastball plays to the major leagues right now. He's one of the few guys who has a swing-and-miss fastball. It plays up a couple of miles per hour from the radar gun. But I think it's important for him to not only go down and gain experience but also to work on his secondary pitches, specifically the breaking ball, and see if he can tighten that up. But I certainly liked how he pitched." In three Grapefruit League games Ray allowed two hits and walked three in 3 1/3 innings, but without a strikeout.

Detroit Tigers: Jackson, Austin

CF Austin Jackson appears comfortable batting down in the order — he's been a hot hitter all spring — and that may lead to more stolen bases this season. Jackson, bothered by a hamstring injury in mid-year, swiped only eight bases a year ago. Some of that was due to hitting above 3B (now 1B) Miguel Cabrera, when he was not inclined to steal because it would open up a base to walk the cleanup man. "You've got one of the greatest hitters hitting behind you," Jackson said. "You're in scoring position if you can get on base." Hitting behind cleanup man DH Victor Martinez, or in the sixth spot, means Jackson can feel free to attempt a steal any time he likes. "Brad (manager Ausmus) really wants to bring that to the team," Jackson said. "That definitely eliminates the fear of getting thrown out."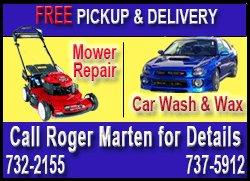 Detroit Tigers: Reed, Evan

RHP Evan Reed might be out of options but he is clearly not out of chances. Reed has enhanced his opportunity to be one of Detroit's relievers with a strong Spring Training, which he needed because the Tigers can't get him to the minors without putting him through waivers. "His offspeed stuff has improved big-time over the last year," C Alex Avila said. "He's throwing great this spring. And it's hard not to like 96, 97 (mph), especially when he's throwing strikes." Reed would not get through waivers after having an often-impressive 2013 season in limited time with Detroit. "I feel great, man. I feel very confident every time I take the mound right now," Reed, 28, said recently. "I know every time I go out there, I'm getting evaluated, so I make the most of every opportunity. I've been around long enough where I know every day I have to prove myself. ... You can't think of it as, like, 'I can't fail today.' You have to think of it as, 'I'm going to make the most of this opportunity today.'" "He's thrown really well," manager Brad Ausmus said. "He's been impressive."

Detroit Tigers: Davis, Rajai

LF Rajai Davis may get more playing time in left with the injury and subsequent surgery on LF Andy Dirks' back but Detroit likes him more as a platoon player. "I'm not locked into it, but probably if I had to choose today, I'd lean that direction," manager Brad Ausmus said recently when asked if he still sees Davis as a platoon guy. "That doesn't mean he can't earn his way into more playing time with us. We've gotta fill that position somehow. And if Rajai proves he can play against any starting pitcher, then he'll play if he helps us win." Davis is a .300 hitter against lefties but close to .260 against right-handers over his eight-year career. His on-base differential is even greater. Not many teams have thrown lefties against Detroit through the first half of Spring Training and he's hit well against the right-handers he's seen. "Again, it's spring training," Ausmus said. "With a guy like him, he's got a little bit of history that you can lean on. You'd probably be more apt to look at that."

Detroit Tigers: Suarez, Eugenio

SS Eugenio Suarez is showing the Tigers he would be a capable alternative if SS Jose Iglesias isn't far enough along in his recovery from shin splints to open the season with Detroit. He hasn't hit overly well but Suarez has shown enough glove and is already on the club's 40-man roster, which would make it easy to have him play short should Iglesias not be quite ready. "You'd like him to have more seasoning, just get more at-bats," manager Brad Ausmus said Suarez. "He shows power at times. He's got the ability to really extend through the ball, which can give the baseball carry. I think he's learning not only his swing, but I think he's got to learn how to build some consistency into that swing and not try to do too much with the baseball when it's being thrown to him." 2B/SS Hernan Perez is considered more of a second baseman and none of the potential stopgap replacements is going to hit a lot. Suarez is "pretty young, but he carries himself pretty well defensively in the field," Ausmus said. "He doesn't look like he's rattled or intimidated by major league camp or major league hitters. "I want him to get more at-bats and more innings. He's opened some eyes. ... If Iglesias isn't back, we have to have some type of answer at shortstop."

[© 2014 Thomson Reuters. All rights reserved.]
Copyright 2014 Reuters. All rights reserved. This material may not be published, broadcast, rewritten or redistributed.