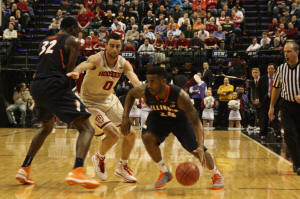 Illini dispose of the Hoosiers
Illinois beats Indiana 64-54 in Big Ten tournament
By Jeff Mayfield

Send a link to a friend Share
[March 14, 2014] INDIANAPOLIS — Well, you can't say I didn't tell you. That game could have gone 100 different ways. I hate to use the cliché Illinois wanted it more, but Illinois wanted it more. At least that's what it looked like to me.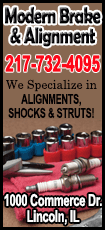 The Illini mostly had a great defensive game plan. Their team defense spent the day collapsing on Hoosiers, doubling down in the post, clogging passing lanes and contesting most of IUs shots. I say most because somehow the Illini lost track of Indiana's sharpshooters, Will Sheehey and Kevin "Yogi" Farrell. The Hoosiers went 6 of 10 from 3-point range in the first half, and it looked like it might be a long day for your guys in orange.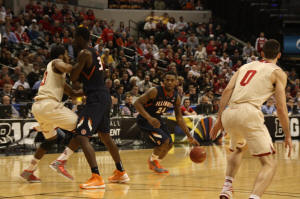 I would've loved to hear Illini coach John Groce's halftime pep talk. I'll bet there was a lot of pep in that talk, don't you imagine? Anyway, I don't know what he drew up defensively, but whatever it was, it sure seemed to work. The Hoosiers did not make a 3 the entire second half. I told the LDN's Greg Taylor at half, if we can get that corrected, I felt we had a chance to win the contest. Consider it corrected.

Illinois continued to clamp down, and after trailing 38-33 and seemingly one possession away from being finished, the next thing you know, the Illini were back in the game. Then Illinois lit the lamp and drained a few 3s of their own. Ekey hit a big one and Tracy Abrams made a huge one to extend a one-point lead to four.
From there the Illini converted a boatload of free throws and won the game going away 64-54.
Tracy Abrams led the way for the Illini, filling it up for 25 points and seven rebounds. Rayvonte Rice chipped in 13 points and Kendrick Nunn added 10. Nnanna Egwu scored only two points, but he pulled down seven huge rebounds and was an unstoppable force on the defensive end of the court. Malcolm Hill and Jon Ekey also played well for the Illini.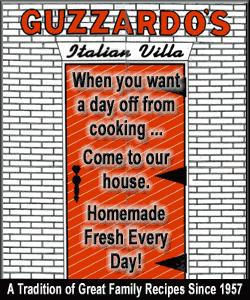 Illinois forced 16 IU turnovers while turning the ball over only 10 times themselves. Illinois also was credited with eight steals and shot 82 percent from the line on 18 of 22 charity tosses.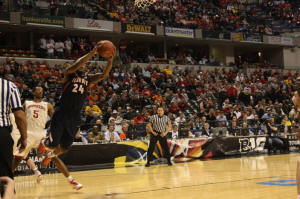 The Illini advance to play the No. 8-ranked team in the country and last year's national runner-ups, the Michigan Wolverines. Nobody in Indy expects the Illini to pull off the upset, but that's the beauty of March Madness. As I pen the last few words of this story, I would say that I am a pretty happy sports writer. After tomorrow's game I'd like to be even happier.
[By JEFF MAYFIELD]
Respond to the writer at jeffqmay@gmail.com.