ACA enrollment numbers announced for first five months
Get Covered Illinois enrollment number increases to more than 113,000

Send a link to a friend Share
[March 15, 2014] CHICAGO — The U.S. Department of Health and Human Services released numbers this week for the first five months of enrollment under the federal Affordable Care Act, showing that 113,733 people enrolled in the Illinois Health Insurance Marketplace. Coupled with enrollment of approximately 200,000 people in Medicaid under the ACA, more than 313,000 Illinois residents have gained access to health care as a result of the state's enrollment efforts.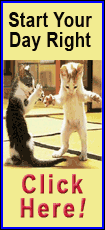 The HHS report found that more than 246,000 people have started the enrollment process on the federal website and been found eligible to purchase a plan. Of the 113,733 who have purchased a plan, 77 percent have been eligible for a subsidy. The report shows that in Illinois, about 54 percent of those enrolling are women, and the percentage of young people ages 18-34 signing up is at 25 percent, the same as the national average.

"February was a busy and productive month, and we are working hard to build on it in the next three weeks. We want everyone who is not yet covered to know that the six-month enrollment window will be closing as of March 31," said Jennifer Koehler, executive director of Get Covered Illinois. "To everyone who has been waiting on the sidelines, we are saying: 'Don't delay: Enroll today.' Go to our website, GetCoveredIllinois.gov, and find out what your options are. We are working closely with hundreds of community partners across Illinois to ensure that everyone who needs assistance can get it, and that no one misses out on the opportunity to enroll in a quality, affordable health plan this month."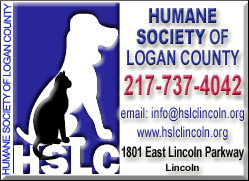 The month of March includes two key enrollment deadlines: March 15 is the deadline to sign up for coverage that begins on April 1; March 31 is the deadline to sign up for coverage that starts on May 1.
Those who miss the March 31 enrollment deadline for the Health Insurance Marketplace could face financial penalties when they submit their tax returns for the 2014 year. In addition, they will not have another opportunity to enroll in a plan until November, with coverage starting in January 2015, unless they have a major, life-changing circumstance such as losing a job, having a baby or a change in marital status. Those who are eligible for Medicaid can continue to enroll without a change in circumstances after March 31.
Individuals and families with income between 138 percent and 400 percent of the federal poverty level — a maximum of $45,960 for individuals and $94,200 for a family of four — may be eligible for financial assistance if they obtain coverage through the Health Insurance Marketplace. Those with income below 138 percent of the federal poverty level — $16,104 for individuals and $21,708 for couples — may be eligible for Medicaid.
All through the month of March, Get Covered Illinois is carrying out a statewide enrollment push, including its "Road 2 Coverage" RV tour that is making stops in communities around Illinois. In addition, more than 250 community partners of Get Covered Illinois are hosting enrollment events, and there is a statewide advertising and digital marketing campaign aimed at key uninsured populations in Illinois.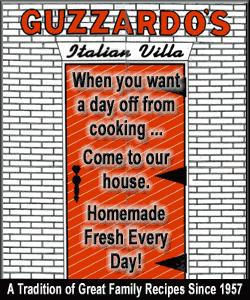 Get Covered Illinois is also focusing its efforts on the so-called young invincibles — younger and healthier consumers who are considered important to the success of the health coverage program. The campaign is using digital tools such as YouTube, Facebook and Twitter and partnering with news and entertainment sites popular among young people, including The Onion, BuzzFeed and Pandora Radio to reach out to younger consumers.
Illinois officials said traffic on the GetCoveredIllinois.gov website has increased steadily, with more than 1.293 million website visits since Oct. 1 and more than 513,000 users of the screening tool that leads users either to the federal website or the state's new Medicaid eligibility site, Application for Benefits Eligibility, ABE.illinois.gov.
Get Covered Illinois is urging health care consumers to take advantage of the assistance that is being offered via the Web, over the phone and in person through hundreds of community partners across the state:
Visit the GetCoveredIllinois.gov website, which includes a Spanish-language version.

Call the Get Covered Illinois help desk at 866-311-1119. Operators are available each day from 8 a.m. to 8 p.m.

Meet in person with a specially trained "navigator" who can help you understand your options and even enroll you at one of the hundreds of partner sites across the state. There are more than 1,500 navigators, and they can be located by visiting the website and entering your ZIP code or by calling the help desk.
[Text from file received from Get Covered Illinois]
Follow Get Covered Illinois on social media at: