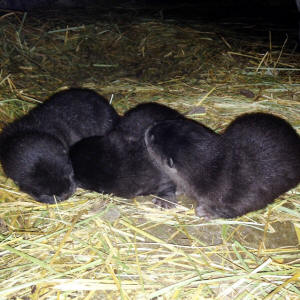 Otter at Miller Park Zoo gives birth
Send a link to a friend Share
[March 22, 2014] BLOOMINGTON — Miller Park Zoo's pair of North American river otters, Tallulah and Ozzie, are the parents of three female pups born at the facility on Feb. 26.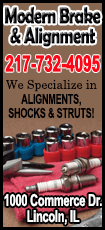 The birth of the otter pups is a first for Miller Park Zoo and a rarity in general. North American river otters rarely reproduce in zoos and aquariums, averaging only three litters a year total across 110 institutions accredited by the Association of Zoos and Aquariums. A typical litter is three pups but can be anywhere from one to five.

Right now, the pups are spending time with mom, Tallulah, and will be introduced to dad, Ozzie, once they are about 3 months old. This is the first litter for both Tallulah and Ozzie.

"We're very excited to announce the birth of these otter pups," said Jay Tetzloff, Miller Park Zoo superintendent. "We're all looking forward to watching them grow up."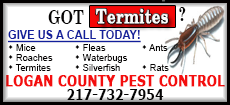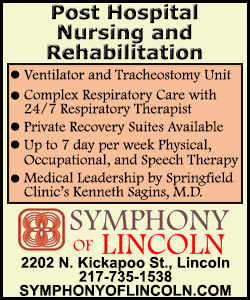 The otter pups can be seen with their mother via a video monitor in the zoo's veterinary hospital room. They are anticipated to go on exhibit sometime in April, once they develop further and learn to swim.
The opportunity to name the pups will be auctioned off at Zoo Do in September.
A new river otter exhibit is in Phase I of the zoo's master plan. The Miller Park Zoological Society is currently fundraising for implementation of the plan.
[Text from Miller Park Zoo news release received from Bloomington Parks & Recreation]