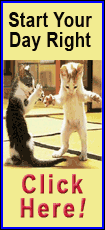 The European Union imposed sanctions against the Russian deputy prime minister, two aides to President Vladimir Putin and nine others on Friday, adding to the nearly two dozen prominent Russians Washington sanctioned on Thursday, including Gennady Timchenko, co-founder of oil trading firm Gunvor.

Within hours of Thursday's sanctions, Gunvor announced Timchenko had sold his near 50 percent stake in the company to allow the firm, which handles almost 3 percent of global oil supplies, to avoid disruptions to its operations.

Brent rose 47 to settle at $106.92 per barrel, having earlier spiked $1.32 to a session high of $107.77 per barrel. The European benchmark still fell for a fourth week in a row.

A seasonal slump in demand has led to a near 5 percent price slide since the beginning of March, when Brent briefly jumped to a three-month high above $112 as Russia took control of Ukraine's Crimea region.
U.S. crude for May delivery, which became the front-month contract on Friday, settled 56 cents higher at $99.46 per barrel, rising modestly after falling for the week prior.

"This move is an example of headline risk, and so it will be fairly short term," said Chris Nelder, an independent energy analyst and author of Profit from the Peak oil investment book.

"Crude futures prices could move $2 plus or minus as the latest developments in Crimea evolve. If we are concerned we will see American troops going to war, we could see (U.S. oil) rise to $105 very easily. If not, we could fall back to $97," Nelder said.

The U.S. dollar was weaker against a basket of other currencies, providing support for oil and commodities priced in the greenback.

Money managers cut their net long U.S. crude futures and options positions last week, the U.S. Commodity Futures Trading Commission said.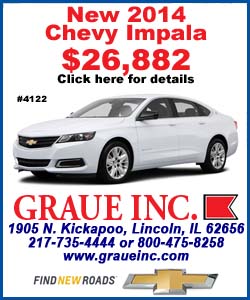 GUNVOR

While Timchenko said he had sold his stake in Gunvor before being sanctioned by the United States on Thursday, the fact that a major energy trader has been dragged into a growing political stand-off over Ukraine added to market concerns.

Gunvor, which had a turnover of $93 billion in 2012, grew rapidly by trading large volumes of oil from Russian state companies such as Rosneft at the end of last decade.

Since then, it ceded its leading positions and now focuses on trading in Europe and Asia.

President Barack Obama threatened broad penalties against sectors of Russia's economy if Moscow moves deeper into Ukraine.

Senior administration officials said many parts of the Russian economy could be targeted, including energy, defence, mining and financial services sectors.

European leaders on Thursday added 12 people to a list of those subject to travel bans and asset freezes for their part in Russia's seizure of Crimea and will begin preparations for trade and economic measures if Russia expands its footprint in Ukraine.

Shares on the Moscow stock exchange — which have lost $70 billion of their value this month — fell sharply in response to the sanctions.

(Additional reporting by David Sheppard in London and Jacob Gronholt-Pedersen in Singapore; editing by Jane Baird, Sophie Hares, Tom Brown and Marguerita Choy)
[© 2014 Thomson Reuters. All rights reserved.]
Copyright 2014 Reuters. All rights reserved. This material may not be published, broadcast, rewritten or redistributed.