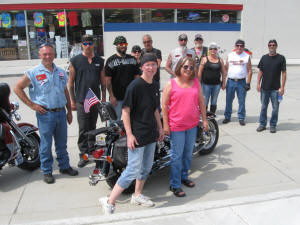 Salt Creek A.B.A.T.E. Notes
Salt Creek A.B.A.T.E. honors Veterans in Decatur parade, announces winner of $250 meat raffle
Send a link to a friend Share
[May 30, 2014] On Memorial Day, members of Salt Creek A.B.A.T.E. joined with other chapters of the East Central Region of A.B.A.T.E. along with several other motorcycle organizations and motorcycle enthusiasts to ride in parade held by AmerenIllinois in Decatur. The theme was " Welcome Home our Vietnam Veterans " in honor of the 50th anniversary of the Vietnam War. It gave these veterans the respect in a homecoming they should have gotten when they came home in the first place!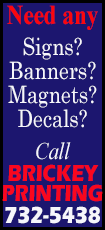 There were fire trucks from several communities around Decatur, trucks and cars carrying veterans, police, and more motorcycles you could count! The procession started at Coziahr's Harley Davidson in Forsyth and proceeded to Ameren Plaza. The bikes were 4 wide for as long as the eye could see. Most had American flags waving in the breeze behind them. Once in the city limits of Decatur there were 1000 large flags lining the streets. There were also crowds of people waving flags, signs of thanks, and one man with 2 pictures on a piece of black fabric. The crowd loved the thunder of the bikes so there was no lack of "cracking" the pipes!

The ceremony at Ameren Plaza was a humbling and emotional experience. There was music and speeches and one speech given by a Vietnam veteran who gave a glimpse into what the war was like for him. There were tears observed, standing ovations, and many goose bumps.

A table was also set up for those still POW/MIA and a statue for the fallen.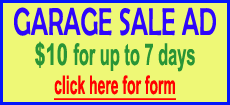 This was the best way Salt Creek A.B.A.T.E. could show honor and tribute this Memorial Day to our veterans, both past and present, and our active duty service men and women today.
Godspeed,
Bev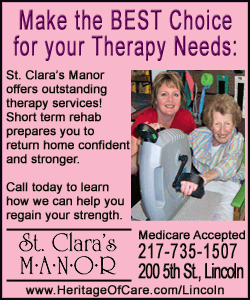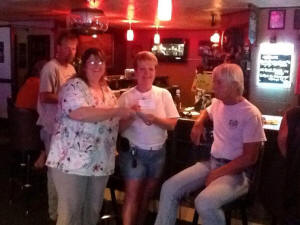 Salt Creek A.B.A.T.E. held a meat raffle in which they sold only 200 tickets for a $250.00 gift card to Mid-State Meats. The winner will be allowed to use the card as needed rather than getting a large bulk of meat at once as it has been in the past. The club drew the winner after the Snakeback Ride on Saturday, May 24th. The winner was Vicki Bramwell Davis. Pictured above presenting Vicki with her gift card is Teresa Goodman and Johnny Jacks.
Congratulations Vicki!
[Text recieved; BEV BROWN, SALT CREEK A.B.A.T.E.]