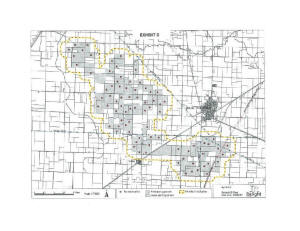 Notice of Public Hearing
Regarding a Wind Farm south and west of Mount Pulaski

Send a link to a friend Share
[November 06, 2014] LINCOLN - The Logan County Zoning Board will be holding a
Public hearing to discuss a request from Meridien LLC to acquire a Conditional Use Permit for construction and Operation of a wind far south and west of Mount Pulaski.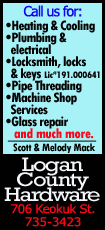 Included on the Wind Farm would be 81 wind turbines, collector lines, sub-stations, transmissions lines, access roads, meteorological towers, and related appurtenances.

Place of Hearing:
Mt. Pulaski Christian Church
Family Life Center
114 N. Lafayette St.

Date: Thursday, November 20th, 2014

Time: 7:30 p.m.

All are invited to attend and be heard.

The petition, application and plans are available for inspection in the Logan County Zoning Office, 529 S. McLean St., Lincoln, IL.
[City of Mt. Pulaski]
Related

Public hearing for Relight wind farm moved to Thursday, November 20