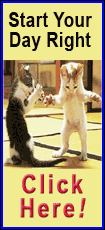 The wind farm would be located south and west of Mount Pulaski, with towers stretching into Elkhart and Broadwell. The wind farm would consist of 81 wind turbines, collector lines, sub-stations, transmissions lines, access roads, meteorological towers and related appurtenances. A new substation would need to be built in Mount Pulaski on 400th Street as part of the project.

Robert Palidino was present at the meeting on behalf of Relight. Relight is based in Italy, and they are the developers behind the Meridien wind farm. The project has been in development for about five years, according to Palidino.

Palidino began by saying that this wind farm would be state of the art and larger than those of the past. Pending this approval, the company would move on to a financial phase, which involves determining what will need to be paid in taxes. Paladino also said that Meridien will receive a federal tax credit for their operation if they are up and running by December of 2015. The tax credit will only apply to those towers that are completed by that deadline.
"This area was selected because of the wind conditions in the area," said Paladino. Originally, the plan called for 140 turbines. Now the plan is down to 81 turbines. The towers will be 94 meters high, or a little over 300 feet. The number of turbines was reduced over time due to the need to work around areas where landowners did not want to a turbine built, or it could not meet construction requirements.

"This will produce 760 million kilo-watt hours a year. This is the equivalent of 70,000 households," said Paladino. Paladino explained further, saying that the nacelle that gathers the power generated by the turbine will generate over 4,000 volts. This voltage will then be transferred to the base of the transformer at the bottom of the tower, where it is pushed to 34,000 volts. Finally, all of the tower voltage is transferred to the substation and pushed to 345,000 volts, and it will be connected to the power grid in that spot.

Paladino said the towers will be built in the United States, and that several required environmental studies have already been completed. An issue with noise will be addressed further at the ZBA hearing. Paladino said that the company will use noise reduction technology to help ensure noise problems are kept to a minimum.

According to guidelines from the American Wind Association, wind towers are built at a minimum of one thousand feet from residences. Paladino said the plan has been designed with this requirement in mind. They will be using a wind turbine construction company called Mortinson to construct their towers.

Paladino said that he has been meeting with landowners over the past several weeks as part of this process. Paladino said that the drainage tile in the area was brought up as a concern. As a result, they will conduct studies to find these areas and make repairs as necessary.

"If we break it, we'll fix it. And if it's broken, we'll probably fix it. If we find it broken, we'll fix it," said Paladino.

Paladino said that part of the construction efforts will likely involve the creation of a temporary concrete plant as well.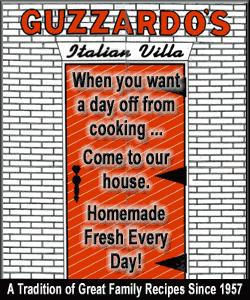 Paladino said he has also met with engineers in Broadwell, Elkhart and Mount Pulaski. "In order to make their lives a lot easier, we are willing to provide the funding to assist the three townships to review the engineering plans, and to provide sufficient funding to allow them to hire a construction superintendent to oversee construction and make sure we comply with whatever requirements are provided," said Paladino.
Paladino also said that chances are 400th street will be paved by the company as part of this process. "The general rule is when we find a road, you get it back in better shape," said Paladino.

As for working with landowners, Paladino has said that almost every land owner spoken to so far has been welcoming of the towers. Paladino also said that each tower comes with a fee paid to the landowner of about $10,000 per tower per year.

"It works out well for everybody. The reception so far has been good," said Paladino.

Keith Snyder asked how much acreage would be used for this project. Paladino said that about forty acres is needed for each turbine with another acre for the road leading to each tower. Paladino also said that they are working on using existing lanes in the area with landowner permission.

Snyder also asked what will happen when this technology becomes obsolete. Paladino said there is a requirement for deconstruction bonds that are kept exactly for that reason. Paladino also said that it such a decision will likely not happen for twenty years, and the towers may still be used in an upgraded manner at that time.

Paladino said that in total, this is a $400 million project for Relight.

The county would see a one-time significant revenue in the form of building fees.
The wind farm would also be subject to annual property taxes, which is based on the number of megawatts production each year. Those revenues go to various taxing districts including schools, township roads and the county.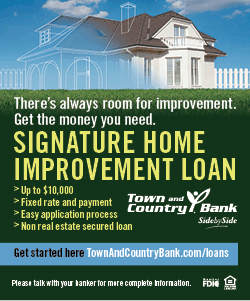 The Commission members present unanimously voted to recommend that the Conditional Use Permit be granted. The ZBA is the next regulatory body to hear on the matter on November 20th in Mount Pulaski.

Commission members present were RPC Vice Chairman Jim Fuhrer; Lincoln Mayor Keith Snyder; David Hepler, Bret Aukamp, Emily Davenport, Fred Finchum, Blair Hoerbert and Jim Vipond. Zoning Officer Will D'Andrea was also present.
[Derek Hurley]