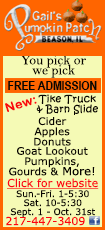 Prior to the hearing held by the ZBA, the Logan County Regional Planning Commission discussed the request in context of land use. The RCP evaluates intended use of land, how a change in zoning and the proposed use might affect natural resources, surrounding property owners and the community.

On Wednesday this week, the LCRPC voted to recommend rezoning the land in question.

ZBA member Judy Graff began the hearing by reading off the statement of intent for the land. The land would be rezoned from B-3 for Highway Business to Ag for agricultural uses.

Dominic Sergi was present as a representative of Cresco Labs, who would build the facility on the property. Sergi was accompanied by Jim Griffin, an attorney.

Griffin explained that agricultural use would allow for the growing of medicinal cannabis. The deadline for application to receive a license is September 22nd, and the state will only be issuing twenty-one licenses, one for each of the police districts. Currently, Cresco Labs is applying for the license needed.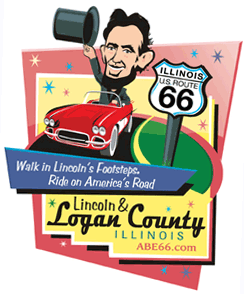 Griffin and Sergi stated that the growing of the plant would be extremely regulated. "The law is extremely strict for this," said Sergi. "Illinois has the strictest regulations for this, which is good."

Sergi said that Cresco Labs is a group of successful individuals that are Illinois-based entrepreneurs. One of the partners is a renowned medical cannabis expert out of Colorado.

ZBA member Rick Sheley asked if any of the cannabis would be sold on the property. Sergi answered that by state regulation they cannot, and it will be shipped to sixty dispensaries in the state. "All product will be tracked by GPS," added Sergi.

Commission member Dean Toohey asked if the plants would be grown outside. Sergi said that the law would require everything to be grown indoors, and they would use artificial sunlight as part of the process.

State law requires that any facility such as this one would need to be 2500 feet from anything zoned residential or related to schools. The land is over 3000 feet away from such areas.

"Safety and security is top priority," said Sergi. Sergi said Cresco wants to fence in the entire property, and there would be twenty-four hour surveillance every day provided to the State Police. In addition, Cresco would have its own security personnel. Sergi said their application has been noted by state officials for their attention to security and personnel by working with former FBI Homeland security advisors. "We're kind of proud of that," said Sergi.

"All of the product would be loaded inside," said Sergi. The product would then be shipped to sixty dispensaries.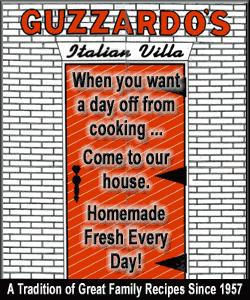 Chairman Doug Thompson asked if Sergi could elaborate on expected traffic and water usage. Sergi said the only traffic coming in and out of the facility would be employee traffic and a box truck once a day or so. As for water use, they would operate off of well and septic systems, not city water and sewage, expecting to use 3,000 gallons of water per day. In addition, they would only be able to utilize a small list of approved fertilizers and pesticides. "The list is much smaller than for any farm," said Griffin.

Sergi said they will not build anything unless the license is granted. Cresco wants to rezone 40,000 square feet of land so they can be prepared for potential growth in the future.

Only media and Sgt. Kaufman representing the Logan County Sheriff were present for the hearing. There was no public opposition to the operation or the rezoning.

After listening to the applicants and discussing the land amongst themselves, the ZBA voted unanimously to recommend that the land be rezoned. The final decision will be made by the Logan County Board later this month.


Members of the ZBA present were Doug Thompson, chairman; Dean Toohey, Rick Sheley, Judy Graff and Brett Farmer. Zoning Officer Will D'Andrea was also present.
Sergi said the site would be an $8 million dollar project to build. Roughly 150 construction jobs would be created for this project, with forty full-time positions being created to run the operation in the first year. These jobs would include manufacturing, cultivating, and management positions. "We'll have four or five harvests a year," said Sergi.

Sergi said Cresco has looked in other areas in the state, and they are eager to work in the county. "We found a good site that will meet all of our requirements," said Sergi. "We're solely focused on working here in Logan County."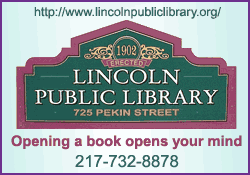 Cresco would have to begin operation within six months or lose the license. Part of the application involves a fee of over $250,000 and a bond of $2 million.
[By DEREK HURLEY]
Related articles:
Company eye's north Lincoln for Medical Marijuana production
County planning commission approves rezoning
City prepares to permit compassionate use medical Cannabis growing and dispensing facilities