OECD slashes growth forecasts, urges aggressive ECB action
Send a link to a friend Share
[September 15, 2014] By Leigh Thomas
PARIS (Reuters) - The OECD slashed its growth forecasts for major developed economies on Monday, urging much more aggressive ECB stimulus to ward off the risk of deflation in a subdued euro zone.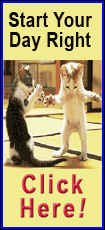 The call adds to growing pressure on the euro zone, and the European Central Bank in particular, to boost growth ahead of a meeting of finance ministers and central bankers from the Group of 20 economic powers later this week in Australia.

Updating its growth forecasts for major developed economies, the Organisation for Economic Cooperation and Development projected growth in the euro zone at only 0.8 percent this year and rising only slightly next year to 1.1 percent.

That marked a sizeable downgrade from its May Economic Outlook for the euro zone, when the Paris-based organization forecast growth of 1.2 percent in 2014 and 1.7 percent in 2015.

In comparison, the OECD saw the United States' economy growing 2.1 percent this year before accelerating to 3.1 percent in 2015. In May the OECD forecast U.S. growth of 2.6 percent this year and 3.5 percent next year.

The United States is set to push European countries at the G20 meeting to step up measures to boost demand and economic growth in the face of the risk of deflation, according to a senior official at the U.S. Treasury on Friday.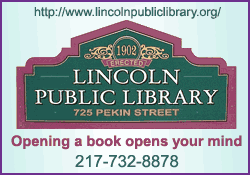 OECD acting chief economist Rintaro Tamaki said financial markets had largely ignored mounting geopolitical risks to the global economy and the euro zone's worsening outlook.

"This highlights the possibility that risk is being mispriced again and the attendant danger of sudden corrections in the financial markets," Tamaki told journalists.

QUANTITATIVE EASING?

The OECD said that though euro zone inflation, at a five-year low in August of 0.4 percent, should strengthen as demand recovers, low levels close to zero raised the risk of deflation.

Citing the example of Japan in the 1990s, Tamaki warned that financial market inflation expectations, closely watched by the ECB, were a poor judge of future inflation trends when it sets monetary policy.

"Recent ECB action is welcome but further measures, including QE (quantitative easing), are warranted," Tamaki said. "The perception that policy action is always too little too late needs to be changed."

The ECB recently cut the cost of borrowing to near zero and pledged to buy repackaged debt in an effort to encourage lending to credit-starved companies.

However, so far it has shied away from the kind of quantitative easing carried out by counterparts in the United States and Japan, consisting of a huge campaign of buying government and other bonds to lower the cost of borrowing.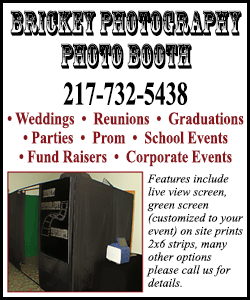 Separately, credit ratings agency Standard & Poor's said in a report on Monday it expected the ECB to launch a fully-fledged quantitative easing program targeting private-sector bonds.

"In our view, the vulnerability of the recovery in the eurozone, the elevated risks of a triple dip, and the threat of negative inflation would justify the recourse to additional non-conventional measures," S&P said.

Outside of the euro zone, the OECD saw the strongest growth among major developed countries coming from Britain, forecasting 3.1 percent for this year and 2.8 percent for next year. In May it had forecast growth of 3.2 percent in 2014 and 2.7 percent for 2015.

Asked about the prospect of Scotland opting in a referendum to leave the United Kingdom, OECD secretary general Angel Gurria said: "We would like to see the United Kingdom remaining together. We think that it would be best for all its component parts."

Turning to Japan, the OECD forecast growth of 0.9 percent this year and 1.1 percent next year as the economy recovers after a sales tax hike in April muted consumer demand in the first half. The OECD trimmed its estimates from May for growth this year of 1.2 percent and 1.3 percent in 2015.

Outside of the OECD member countries, the group saw growth roughly stable in China at 7.4 percent this year and 7.3 percent in 2015, both unchanged from its estimates in May.

(Editing by Ingrid Melander)
[© 2014 Thomson Reuters. All rights reserved.]
Copyright 2014 Reuters. All rights reserved. This material may not be published, broadcast, rewritten or redistributed.