---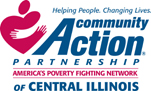 AREA MANAGER
Area Manager for Community Action Head Start in Logan County. F/T position available immediately. Assist the Early Childhood Services Coordinator in ensuring that the Community Action Head Start is in compliance with Head Start performance standards, DCFS licensing standards and Community Action policy and procedures.

Must be DCFS Site Director qualified (18 college credits in early childhood education or AA). Bachelorís degree required. Two years teaching and or supervisory experience in an early childhood program.

Daily travel required in Fulton County. Valid Driverís License and proof of vehicle insurance required. Benefits include holidays, retirement, health, dental, vision and life.

Applications available at www.capcil.org
Mail completed applications and resume to
Ellen Burbage, HR Director,
1800 Fifth St.,
Lincoln, IL 62656.

All applications must be received by September 19, 2014.
AA/Equal Opportunity Employer. Minorities encouraged to apply.

Send a link to a friend
---
Full-time seasonal tax preparer

Full-time seasonal tax preparer to work during the upcoming tax season January thru April 2015. Tax/accounting experience preferred. Computer knowledge necessary.

Please submit your resume to:
J.M. Abbott & Associates, Ltd.
207 S. McLean Street
Lincoln, IL 62656,
Attention: Andy Hayes

Send a link to a friend
---
Chester-East Lincoln School District #61 is hiring

Part-Time Bus Drivers
● Applicants must be at least 21 years old and have a
good driving record

● Paid training to obtain CDL Class School Bus License offered

● Starting pay $14.00 per hour
Applications will be taken in the main office located at:

1300 1500th Street, Lincoln, IL 62656,
Monday-Friday from 7:00-4:00 pm.

If you have questions, please contact Teresa Strampp at 217-732-4136.


Send a link to a friend
---

Temporary Employment
Opportunity with
Logan County FSA

The Logan County USDA Farm Service Agency Office is accepting applications for a Program Technician position. This is a temporary position with responsibilities for carrying out general office activities and technical functions pertaining to FSA administered programs.

Applicants should be motivated and possess excellent human relations skills as well as strong clerical and computer skills. A general knowledge of agricultural practices is also important. Salary range is $12 -$13:50 per hour.

This position will involve a 40 hour work week with preliminary employment until April 2015 unless circumstances change due to budget or workload requirements.

If you are interested, or know of someone who is, employment applications (FSA-675) are available at:
Logan County Farm Service Agency
1650 5th St.
Lincoln, IL 62656

Applications are also available online at:
ē www.fsa.usda.gov/Internet/FSA_File/fm_ct_001_02212014.pdf or
ē www.fsa.usda.gov/Internet/FSA_File/fsa675.doc.
Applications must be received by 4:30 PM Wednesday, September 17, 2014. We recognize and appreciate the benefits of diversity in the workplace. People who share this belief and reflect a diverse background are encouraged to apply.

Send a link to a friend
---
The Logan County Department of
Public Health Assistant
Administrator/Director of Nursing
Requirements are: Bachelorís degree in nursing, Masterís degree in Nursing or allied health field desirable. Plus 3 years of management/supervision in a health related organization; grant writing experience desirable.
Home Health Nurse

Requirements are: a RN and at least two years of recent nursing experience and good assessment and communication skills.
For more information, contact the
Logan County Department of Public Health
at 217-735-2317. Fax or email your resume and cover letter to 217-732-6943 or info@lcdph.org.


Send a link to a friend
---
Position Available for a CDL A Truck Driver
and experienced tractor/combine operator.
Full or Part-Time, seasonal. Farm located near Lincoln.
Call (309)-360-8151 Leave message.

Send a link to a friend
---
Charron's Auto Repair Automotive Technician Established auto
repair facility in Lincoln, IL looking for experienced auto technician.

ASE certified or willingness to pursue ASE certification.
Ability to diagnose and repair foreign and domestic vehicles.
Valid drivers license
Work well with others
Drug free work environment

Apply at: Charron's Auto Repair
929 S. Kickapoo St. Lincoln, IL 62656

Send a link to a friend
---
Full time position on Grain-Hog
Farm near Lincoln IL
● Must have valid drivers license
● Salary based on experience
Call
(309)360-8151 or
email lincolnfarm@aol.com

Send a link to a friend
---



Little Lambs Day Care is currently taking applications for an early childhood teacher
(60 hours of college with 6 hours related to early childhood education or 30 hours of college with
6 hours related to early childhood education AND
1 year experience in early childhood education)
You may pick-up applications or send a resume to:
Little Lambs Day Care
1500 N. McLean St, Lincoln
info@lilttlelambsdaycare.org



Send a link to a friend
---
Elkhart Grain Company Full
Time Seasonal Office Help
Duties include: Weighing trucks, grading grain and assisting customers.
Valid Driverís License and own transportation required.

Overtime and weekends also required.
Please call Elkhart (217) 947-2751, or
Mt. Pulaski (217) 792-5711 for more information.

Send a link to a friend
---
GENERAL OFFICE RECEPTIONIST WANTED
Sound communication skills
Attention to detail
Ability to multi-task
Dental office experienced preferred but not required
Attractive compensation benefits and work environment
Please forward resume to Lincoln Daily News
Click here to attach and email resume

Send a link to a friend
---
Eaton Corporation's manufacturing plant in Lincoln, Illinois has immediate openings for assemblers. Applicants must be able to work second shift (3:30 - 12 midnight) and overtime can be required.

To be considered, applicants must have a high school diploma or GED, and a strong work history. Eaton manufactures power distribution devices that are used in homes, such as loadcenters, metering devices and air conditioning disconnects.

The plant employs over 600 people and offers training and educational opportunities for future growth. Eaton is a power management company with 2013 sales of $22.0 billion.

Eaton provides energy-efficient solutions that help our customers effectively manage electrical, hydraulic and mechanical power more efficiently, safely and sustainably. Eaton has approximately 102,000 employees and sells products to customers in more than 175 countries.

For more information, visit www.eaton.com. Please apply at Eaton.com/careers for the assembly positions in Lincoln, Illinois. We are an Equal Employment Opportunity Employer.

Send a link to a friend
---
Grainland Cooperative is looking to hire office
help/outside harvest work at our Minier, Emden,
and Armington Elevator locations.
Apply at any of the above locations.
Or call Minier at 309-392-2424,
Emden at 217-376-3405.

Send a link to a friend
---
Full-time Construction workers needed. Must have 5 years experience and a valid driverís license. Call 735-1169 for more information.

Send a link to a friend
---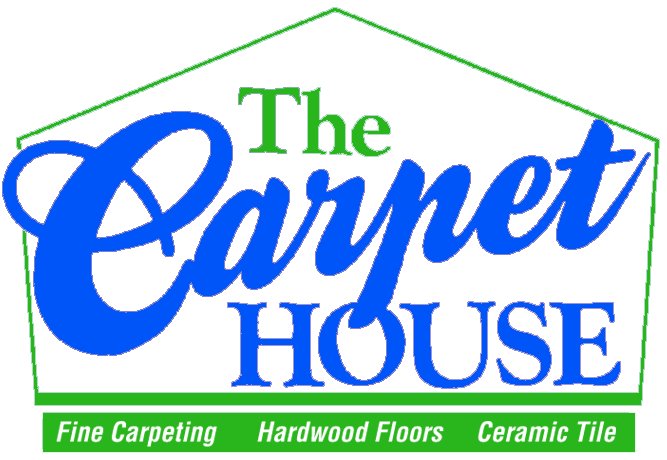 Help Wanted:
Installer
Person to help install floor coverings. Must be willing to work long, hard hours.
Apply At:

The Carpet House
1320 Woodlawn Road
Lincoln IL

NO PHONE CALLS PLEASE

Send a link to a friend
---